Self-employment
Best coworking spaces in Berlin you need to be at right now
Last updated on Feb 21, 2020
Sometimes your home is your haven. Sometimes it's simply the most distracting place to do your work. We've all been there. Thankfully there's a remedy for that with the art of coworking. Coworking spaces aren't simply the ideal places to only focus on your project away from home — they're these motivating, empowering and career transforming enclaves that bustle with creativity, productivity, networking, people watching (to a certain degree, of course) and, if you're lucky, a source of endless coffee and cake. That is, once you've found the best one for yourself.
In a city like Berlin that is internationally recognized for openly embracing the collective startup culture while encouraging the freedom and creativity of the individual, people from all corners of the world find themselves trying to somehow "make it" here by establishing themselves against the competition and thatmagic often happens in coworking spaces. Whether you are a solo freelancer or a small business owner, you will eventually have to find your work haven at some point. Along the way, you're bound to come across many-upon-many recommendations of coworking spaces that you should get plugged into to find your niche. So enough of those long lists. Although Berlin is the city to experiment and explore your creative limits, consider the search for the perfect coworking space done for you already. If you're in Berlin and seeking a place to hone your craft while building a strong network, here are truly the best coworking spaces you need to be at right now.
WeWork
Where?
Potsdamer Platz: Stresemannstraße 123, 10963 Berlin
Hackescher Markt: Neue Schönhauserstraße 3-5, 10178 Berlin
Ku'damm: Kurfürstendamm 11, 10719 Berlin
Sony Center: Potsdamer Platz – Kemperplatz 1, 10785 Berlin
Alexanderstraße: Alexanderstraße 1, 10178 Berlin (Recently Announced)
Atrium Tower: Eichornstraße 3, 10785 Berlin (Coming Soon)
Why?
At WeWork , the impressive design with its large, luminous windows, artistic walls and attractive amenities make you want to come in every day — and you might stay here all day. Each Berlin location of WeWork offers you rooms filled with unique design furniture to give you that feeling of a chic and inspiring home for your work in no time. Originally founded in the US and having branched out across the globe, WeWork has altogether six Berlin offices spread throughout the city. Head towards the Sony Center for a phenomenal view over Tiergarten, to Hackescher Markt by the lively Neue Schönhauserstraße, to the bustling Potsdamer Platz, to the lively Ku'damm neighborhood, to the recently announced office in Alexanderstraße and to the Atrium Tower office opening soon.
Regardless of whether you are a freelancer, small business owner, entrepreneur or even an already launched startup business, you are bound to find your place here. With an established international name, WeWork is recognized as a pet-friendly and welcoming community with an eager-to-help staff. Check out their offerings on what space is available for small or large meetings and the variety of events that encourage networking.
And?
As a member, expect bottomless fresh coffee, cocktail events, front desk service, meetups, slots to meet with VCs, breakfasts and more. Choose between a Private Office, Dedicated Desk and Hot Desk at designated locations and see what all the hype is about.
How much are we talking?
Private Office: €490 - €1,150 per month
Dedicated Desk: €350 - €425 per month
Hot Desk: €320 - €350 per month
(Prices vary upon location)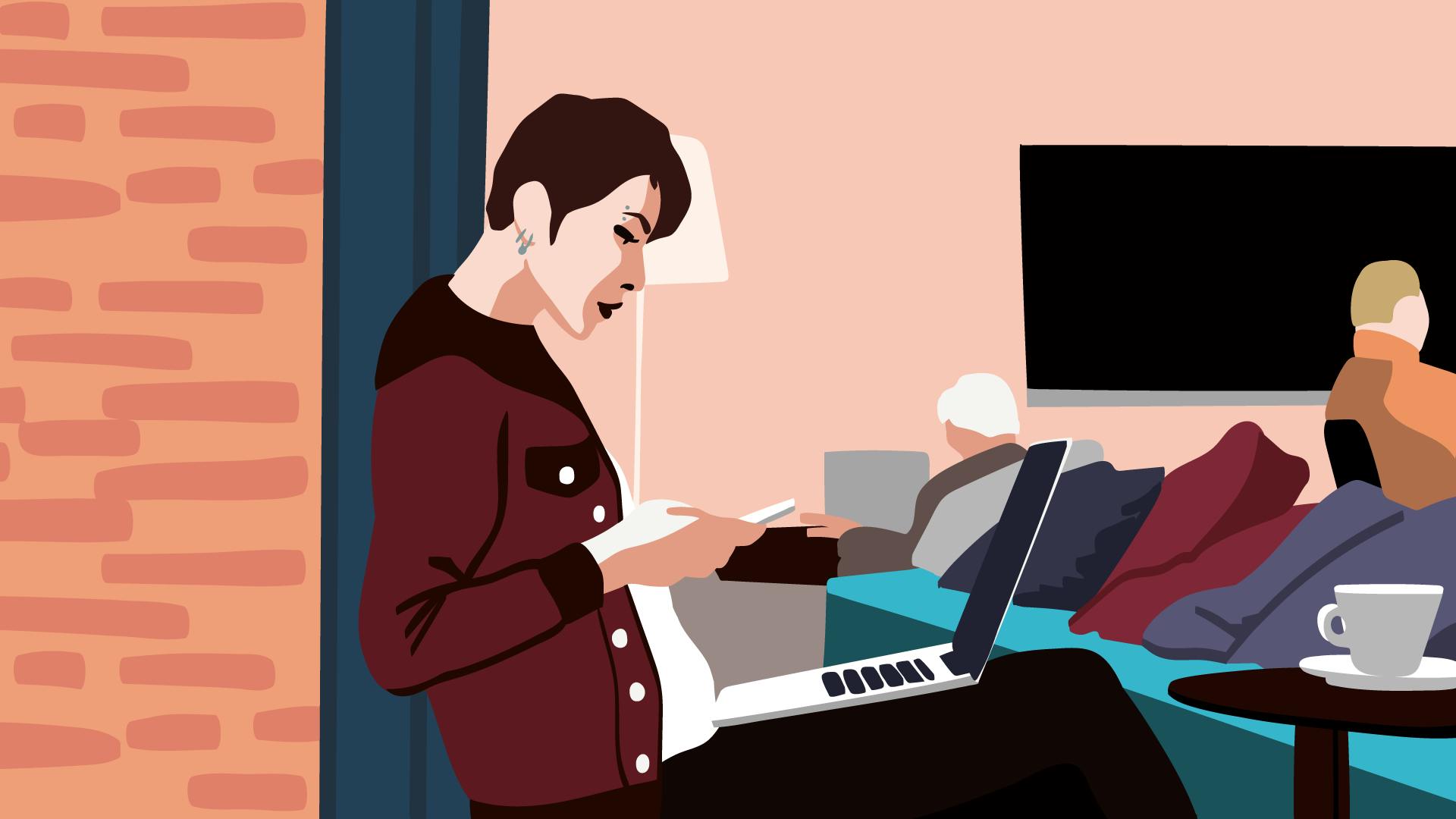 Betahaus
Where?
Prinzessinnenstraße 19-20, 10969 Berlin
Why?
Welcome to the pioneering entrepreneurial base of Berlin. Founded as one of Europe's first coworking spaces with the commitment to empower entrepreneurs, Betahaus is located in the trendy Kreuzberg and provides more of a "relaxed" atmosphere on each floor of its five story building – and this is its charm because it's nonetheless attracting some of the most powerful companies such as Google, SAP, Zalando and more. Betahaus has also expanded around Europe with offices now in Hamburg, Barcelona and Sofia. Meet diverse artists, freelancers, startups and entrepreneurs in this down-to-earth coworking space furnished with wooden tables, offering several engaging events per week, along with a library, a wood workshop and a cozy café serving vegan and vegetarian options as well. This entrepreneurial hub offers flexible membership, an inviting community area, spacious coworking areas, light-filled meeting rooms and creative event spaces and event catering
And?
Betahaus offers stimulating projects such as BETAPITCH , its own international startup competition that takes place across 19 cities, Hardware.co , a community-focused and zero-equity hardware and IoT accelerator, betahausX , a program connecting startups to corporates, OneCo , an app that enables coworking in Berlin and afar, and Coworking camps , camps held around the world that bring entrepreneurs together.
How much are we talking?
Club membership: €99 per month
Professional membership: €200 per month
Do your thing, not your taxes
Ahoy Berlin
Where?
Wattstraße 11, 13355 Berlin
Why?
The Mitte-based facilitator for freelancers and startups, Ahoy Berlin has entered into the limelight of coworking spaces over recent years, connecting members with names like Tech Open Air, Openers and more. With unique white and wooden walls, large windows and deco furniture, Ahoy Berlin serves as the comfortable, stylish and inspiring coworking space for you and your team. There's the possibility to rent a single desk or team desk, access the lounge area and take a break at the Fitzcarraldo Café. Office rooms are also available from rooms with three desks to 15 desks.
And?
The catch with Ahoy Berlin is that they offer access to their startup community, give legal advice to their members, provide event management and other helpful services to those who make it their work-home away from home – not to mention discounts and other special offers. They also give you the chance to have a virtual business address and exclusive postbox if you sign up for the virtual office service.
How much are we talking?
Team offices: €320 per month and per desk
Coworking desks: Daily ticket (flex) - €15 per day
Monthly ticket (flex) - €150 per month
Monthly ticket (flex and open area) - €190 per month
Monthly ticket (fix, closed area, 24/7) - €240 per month
24 hour access - €30 per month
Locker - €25 per month
Virtual offices: €99 per month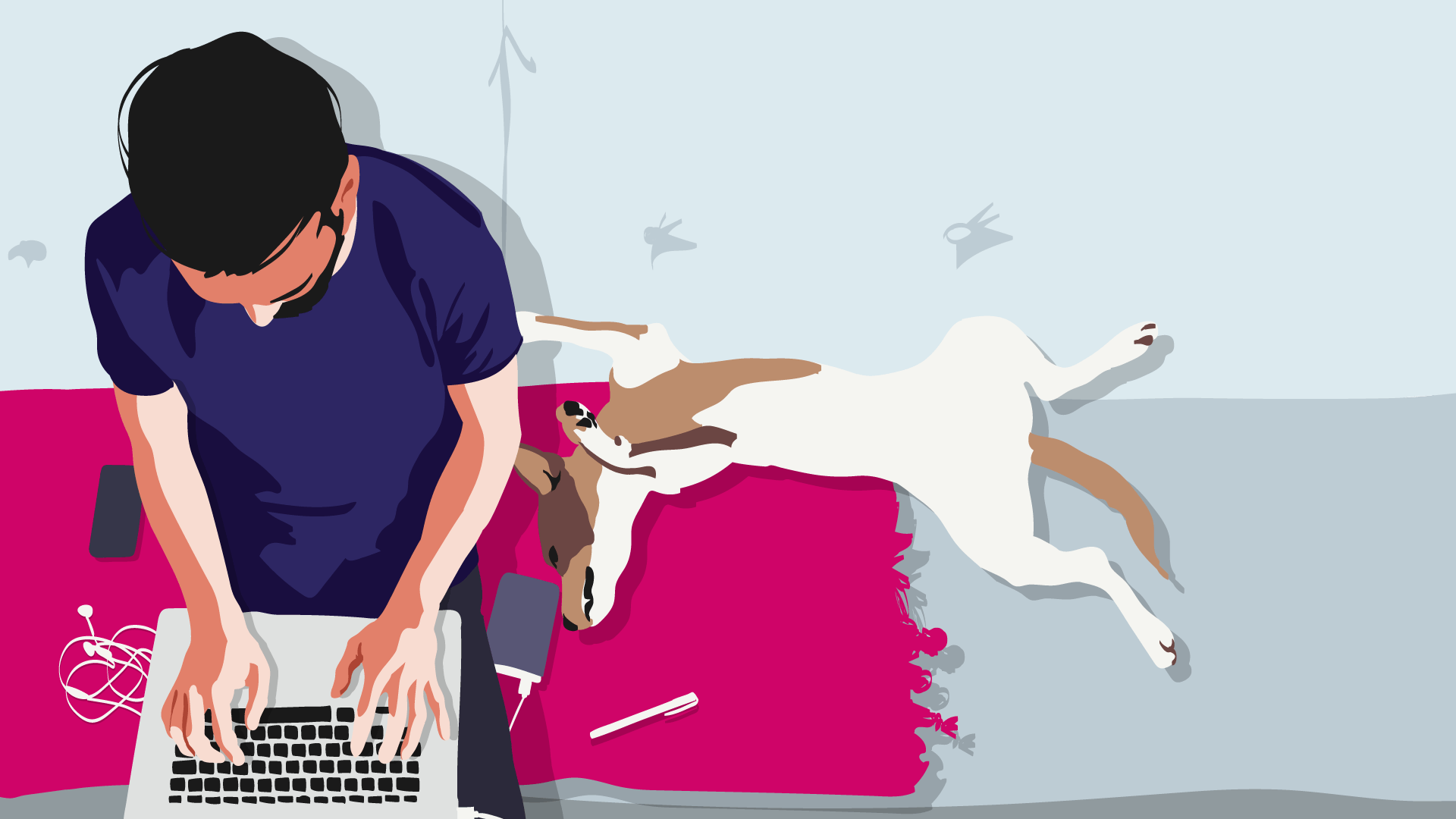 Mindspace
Where?
Friedrichstraße 68, Berlin 10117
Krausenstraße 9, Berlin-Mitte 10117 (Coming soon)
Skalitzer Straße 104, Berlin Kreuzberg, 10997 (Coming soon)
Why?
Perhaps you have already been to one of their locations in London, Tel Aviv, Hamburg, Munich or Warsaw. Originally founded in Tel Aviv and now located on the historical Friedrichstrasse in Mitte, Mindspace immediately grabs your attention with its luxurious interior design and glass doors that set the scene for launching the best of your career. Nestle yourself in this sophisticated coworking space next to small businesses, investors, service providers, accelerators, VC and entrepreneurs as well as international companies and, of course, ambitious freelancers. Think of Mindspace as the hip stylish coworking world that doesn't intimidate you but rather motivates you to collaborate with other creative thinkers and doers.
###And? You can access Mindspace 24 hours, 7 days a week. If you need, they also give you access to their free rental bikes that you can take around the city. Don't worry about slow internet since the connection is very fast and enjoy the fully furnished desks and tables. Utilities are included like their soda fountain and you can always grab a coffee at their coffee bar. Be sure to check out their many networking events.
How much are we talking?
Open Space Desk: Starting at €350 per month
Private Office for Two: Starting at €1,000 per month
Mindspace Membership: Starting at €50 per month
Unicorn.Berlin
Where?
Café and Coworking: Brunnenstraße 173, 10115 Berlin
Event Space and Coworking: Brunnenstraße 64, 13355 Berlin
Why?
Focusing on high-end minimalistic design, Unicorn is the style savvy, environmentally friendly and community-centered coworking space in Mitte and Brunnenviertel. The Mitte location is where you will find the coworking café and in Brunnenviertel you can additionally access the event space along with the café and coworking space. Rest assured that your café food here is incredibly healthy since only fresh and local ingredients are served. Unicorn attracts mostly freelancers, entrepreneurs and startups that both connect with each other regularly and work independently in their large open spaces. It's pretty much the place in Berlin where you want to throw that large event for your work team.
And?
Once you become a part of Unicorn, you will have 24 hour access, lounge access, free access to yoga classes on Mondays, high speed internet, printers, scanners, copiers, exclusive mail service, fully furnished meeting rooms, Leogant water, tea, coffee, private conversation booths and people who will love that you brought your dog(s). Their many community events include language exchanges, networking events, meetups and more. The food from the café can be catered as well.
How much are we talking?
Unicorn Pass: €69.00 per month
1 Day: €16.50
1⁄2 Day: €10
Author: Joanna Hong