Self-employment
E-Learning in 2021 for Freelancers and the Self-Employed
Kate Bailey
Freelance Editor
Aug 19, 2021
If you are already and freelancer or self-employed person it is likely the most efficient and affordable way for you to expand and grow as a professional is to learn online - unless you can afford the time off to go back to school. If you are preparing for self employment or freelance work, then there is potentially even more of a need to be actively educating yourself. Combine that with post-Corona existential crises and you have the perfect blend for a blog-post-about-e-learning smoothie! Obviously Corona is going to be a longer term issue than anyone originally expected, so indeed, this could be on your mind. Let's jump in.

The changes in connection with digitization have once again picked up speed significantly as the world locked themselves inside for 2020 and half of 2021. Don't worry though, you'll still probably have to fax the Finanzamt. That is to say, Germany is certainly not necessarily the measure of all things in this area, many companies, institutions, facilities etc. had to deal with it urgently in the last year and in many cases even completely change it.
It didn't work out immediately in all cases, but our digital life can now be felt in all areas of life whether at work, in schools and universities and also in our everyday life or in private life in one way or another. Since the beginning of last year, e-learning has been one of the most important - schools and universities were closed for a long time or only open to a very limited extent. But also due to the home office obligation and the omission of meetings, conferences, further training, etc. in presence, it is now an integral part of the job. 
E-learning is of course about imparting knowledge and one thing is certain, even once Corona is over, there will be no getting around digital learning.


What exactly is e-learning?
Electronic learning, or e-learning for short, is referred to in German as "electronically supported learning". This includes all forms of learning that support various technical, electronic or digital media or aids for all learning and teaching processes. These include on the one hand the preparation and presentation of the content and also the dissemination to and communication with the target group. In addition to the term e-learning, synonyms are also used, such as computer-based learning, online learning or multimedia learning.
In short: Electronic learning is not a digital form of learning per se, but is the umbrella term for a wide variety of learning and teaching methods. There is still no generally accepted definition for the definition of e-learning, but the discussion about it has been heated for a long time. The reason for this is the broad framework of how e-learning is defined and how it can be used. 
It is not only possible to incorporate e-learning methods into didactic and pedagogical concepts and to support classic forms of learning such as courses or seminars through digital media (this is called electronically supported learning process). By the way, some advocates only see this as the "real" type of e-learning.
Others, however, like to go a step further and include all available electronic learning options. It then includes, among other things, independent learning with the aid of digital means. Examples include online videos that are backed up with explanations, simple articles on very specific topics or the use of search engines such as Google etc. to search for a word or subject that you do not know.  
What are the different forms of e-learning?
Which type of e-learning is suitable for you depends on:
if you are a user: depending on your personal requirements and what you need/are looking for. 
if you are a provider: depends on the respective target group and the teaching content to be conveyed.  
What different forms are there anyway? Here are a few examples: 
Digital learning content (also known as web-based training), the target group is offered content, knowledge, information, etc., for example as part of a presentation. The learning content is made available on a special platform or via a specific program on the Internet. Here the type and length can be designed relatively freely. With numerous variants, there is a test at the end of the presentation in which the knowledge imparted is queried directly. 

Content sharing (including learning communities) is particularly popular in schools and universities because learning documents, such as notes, excerpts or transcripts, can be digitally shared with classmates and other fellow students. Documents can be edited together using certain programs. But this is also often used in companies to share important content or information.

The Web Based Collaboration is a similar form, which, however, aims precisely at completing tasks etc. together with others digitally (while the aforementioned point offers this possibility as one of several). The practical thing: You don't have to meet and do everything on the home computer. Edit, exchange, present.  

The video format is playing an increasingly important role. Regardless of whether you want to learn to play the piano, watch a video about setting up an Ikea shelf or a complex business topic - the YouTube platform, among others, is full of it. 

Whether it always makes sense is up to the beholder's eye. Because of course there are also many "weirdos" in the net. But there are many great offers, especially for e-learning. And because content that is explained visually is often easier to get stuck than content that is written, videos are becoming increasingly popular.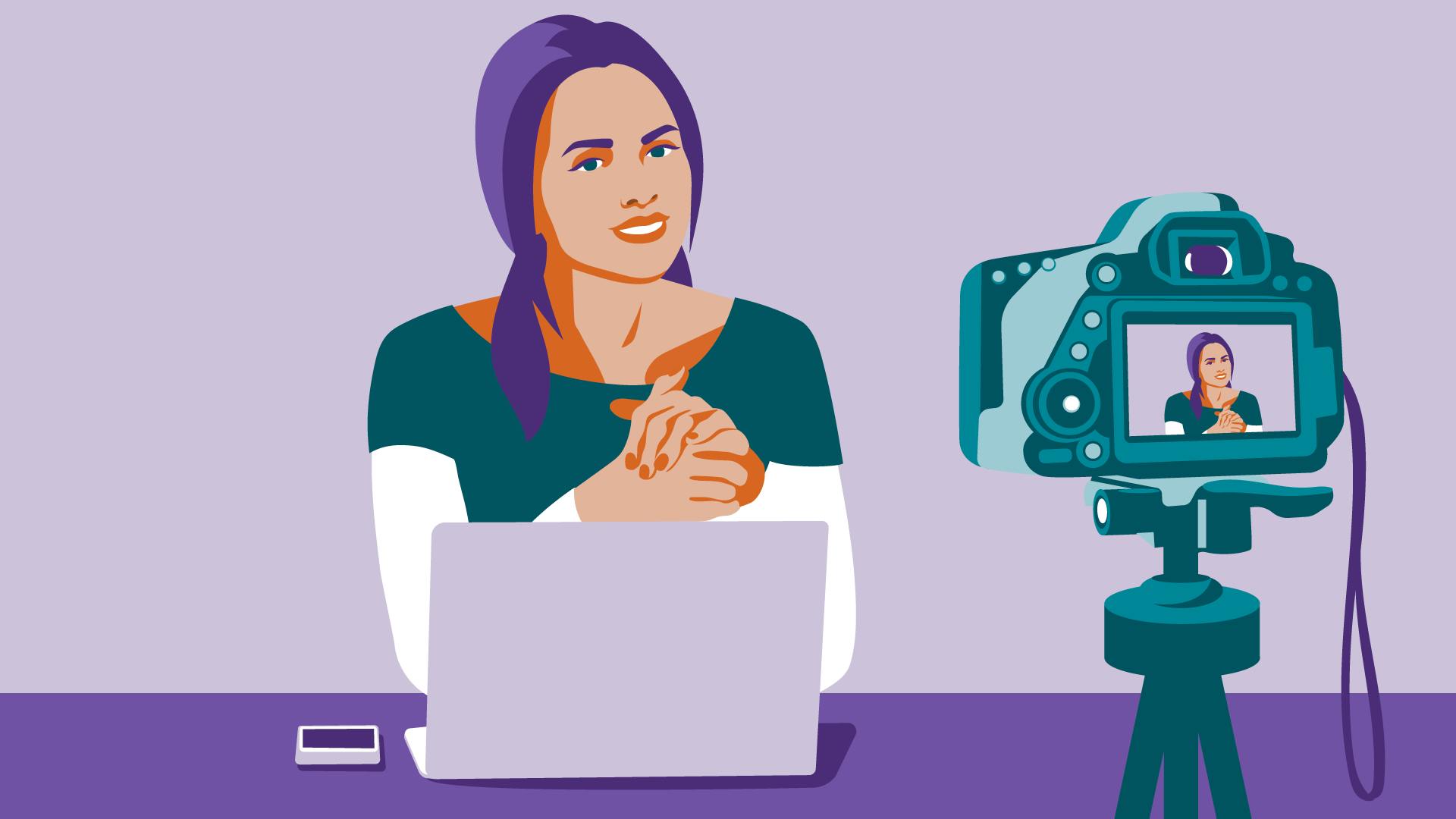 And depending on how elaborately they are created, the greater the scope for knowledge transfer. And this has also proven itself very well for online seminars, training and further education. Such as:
Webinars, which are also enjoying increasing popularity. This is, so to speak, a digital (expert) lecture on any topic. The good thing is that the participants do not necessarily have to take part live, but can watch the webinar, as it were, as a recording, at any time later.  This form of e-learning is particularly suitable when a large number of participants, who may be in many different locations, are to be reached. There are two more blog articles on the subject of webinars: Why it is worth offering webinars and generally on the subject of digital learning: How you can use the current time of crisis for yourself with webinars, online training and further education .

Interactive online solutions
Almost everyone will have dealt with it in the last year at the latest. Regardless of whether Zoom, Google Meet and many other formats have given us the option of digital and interactive meetings, meetings, seminars, conferences, etc.

And then there is so-called mobile learning, where you can, as the name suggests, access digital learning content on mobile devices such as smartphones or tablets.

What is known as micro-learning should be mentioned, in which the content is divided into many small learning units. This can prove itself, particularly with complex and demanding topics. The participants learn, so to speak, in small steps and do not feel overwhelmed. 

And last but not least: Virtual Reality, which most people will probably be more familiar with as a "game variant". But here, too, there are a few, new types of training opportunities for which the participants use VR glasses to go into a virtual room, for example, to train specific situations and related processes or actions. This relatively new method has even found its way into German companies.
E-learning Pros
Until the beginning of 2020, nobody could have imagined that we would one day experience such a time. Unfortunately, Germany was not necessarily the front runner in terms of digitization and so many were caught off guard. Above all, the schools did not make a really good impression. Even if things are still not going smoothly a year later, many have recognized that we cannot avoid some achievements in the long term.
A number of advantages have come to light, especially when it comes to electronic learning. So why travel to the next training course and incur costs when you can also work in your home office or home office? Maybe even better and more practicable than in presence. If the various options can be used effectively with e-learning, some advantages come to the fore. For the users/learners as well as the providers:  
Learn independently of time and place

There is often a so-called attendance requirement for online courses or lectures. The same of course also applies to meetings, etc., in which the participants receive knowledge or in which mutual exchange is part of the process. 

Save time and money

One of the most obvious advantages is of course the cost savings. If training previously took place in another city, to which all participants had to travel, the participants themselves or the company incurred a number of costs, such as travel and accommodation costs, and working hours were also at the expense of the participants. An important factor, especially for the self-employed, because no work means no money. Nevertheless, online training can be more easily integrated into working hours, put on the weekend and time saved by eliminating the need to travel to and from the company.  

Learn individually

The good thing about e-learning, especially when you can access it regardless of time, is that everyone can learn according to their individual abilities and personal level. There is no pressure, no limit and content that is a little more complicated can be viewed as often as necessary.

Another advantage is that different types of e-learning can be combined with one another, such as audio sequences, films and videos, interactive graphics or purely written content. This also benefits the different types of learner, because some learn more visually through moving images, others prefer to listen, and yet others like to read the learner themselves because this is the best way to remember it. And another group uses a combination of everything in the most effective way. 

Perfect to review

There are countless possibilities for the structure and presentation of content and how it can be accessed. Regardless of whether it is in stages, all at once or building on one another - a particularly effective method is that after each learning unit, the knowledge acquired can be queried through questions or tasks. In this way, the participants are able to gain a direct overview of the extent to which they have understood the content and can apply it. If these tests are passed successfully, the next unit is started. 

Easy to customize 

Providers of e-learning modules can revise, update and adapt their digital offerings to new requirements relatively easily and quickly. That also saves time and money.

Parents, rejoice!

It can be especially nice to have a digital self-paced form of learning available to you most especially if you are a parent
. 
Learn to learn independently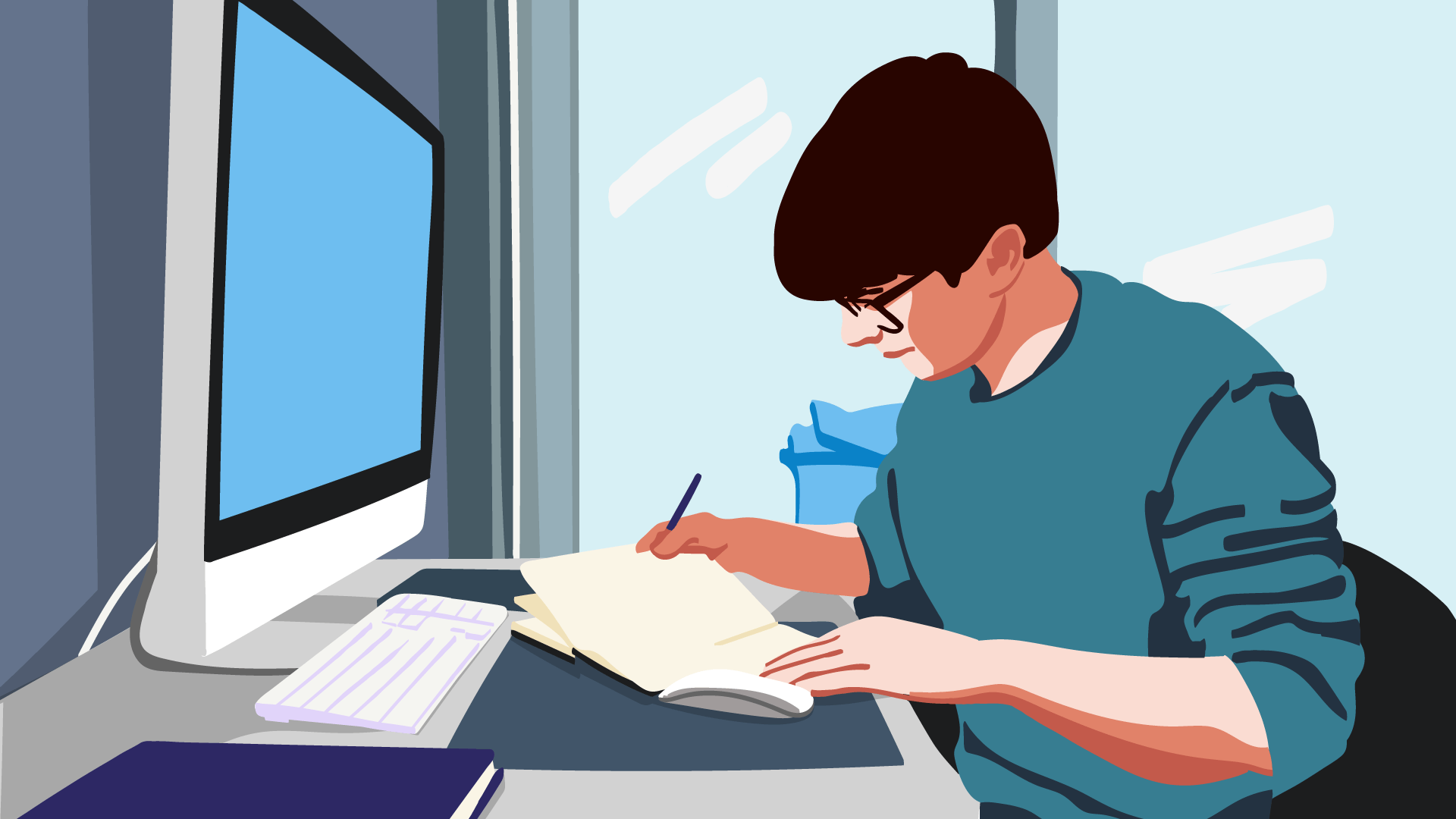 While there are few, there are indeed also some challenges to e-learning, let's take a look:
For e-learning you need technical knowledge: In order to be able to use e-learning, you of course need an internet-capable computer, you have to be able to use it and also be fit with online media. Even today, some people still have deficits or are not adequately equipped with the necessary technology. But with a little help, you can quickly get up to speed.

You should also be prepared to deal with any technical problems. It is of course perfect when you have someone by your side who can help you quickly and easily in such a case. 

We mentioned it as an advantage above. But the opposite can also be the case because not everyone (always) has the necessary self-discipline to achieve the desired workload. Those who cannot motivate themselves need support here too in order to achieve the learning goal. 

It often happens that the participants are left quite alone . However, support is urgently required, especially when it comes to difficult and complex issues. The social component that is present in face-to-face meetings is also omitted. And since everything in e-learning  takes place on the screen, you get tired possibly much faster.
We have seen that there are numerous possibilities for e-learning methods. Different offers in different areas make up the increasing popularity. Self-employed use it, among other things, for further training and refreshing knowledge. Companies are increasingly recognizing the great potential, for example for employee training. A big market for all those who are looking for an idea to start their own business. So if you are considering offering e-learning yourself in the future, we now have a few suggestions on what to look out for.
Which target group do you want to reach and what is the purpose of your e-learning offer? 
For your offer to be successful, you have to know your target group and their needs or those of your client exactly. So, ask yourself who should be addressed, what is the content, how can it best be conveyed and what does the target group need for it. If you manage to pick up the intended participants right there and tailor the offer exactly to that, you will create a rock-solid basis.
This is extremely important for success. The smarter, simpler, more intuitive and more user-friendly your offer is, the easier it will be for the participants to cope with it. Nothing is worse than when the participants are overwhelmed or annoyed at the beginning because they cannot cope. This has a negative effect on motivation and ultimately on both your learning success and your success as a provider. 
As in real life, the atmosphere always plays a role. In a draughty, bare and uncomfortable room with uncomfortable furniture, it is certainly not very easy to learn. The same goes for digital learning. Here you should pay attention to the design of your e-learning offer. It should be attractive, clear, modern and visually pleasant. Your participants should feel comfortable learning.
Also, attach importance to an interactive user interface. Simply relying on rigid texts is boring in the long run. Modern e-learning opens up many interactive and playful possibilities and elements for you. This keeps the participants involved and, in addition to the pure transfer of knowledge, also ensures variety and fun.  
Since many e-learning methods lack personal contact, it is important to look for this in other ways with the participants. Ask them to give you feedback, also to express criticism or to share suggestions for improvements. Be present as a contact person and offer your help with (technical) problems. But the most important thing is that you get feedback on whether the participants are getting along with the content. The best training course is of no use if your participants are dissatisfied or go crazy because it is too difficult, complicated or confusing. 
Which e-learning platforms are there?
Finally, there are a few examples of e-learning platforms for potential users.
Coursera offers video lectures by top lecturers on topics such as business, computer science, data processing, languages ​​and much more. This platform is used to a large extent for training and further education. The website says: Get in-demand skills, prepare for your career, get a certificate or degree, and upgrade your company with training and development programs. (Source: https://de.coursera.org )
On Udemy 155,000 online video courses are currently being offered on various topics. According to its own statements, the platform describes itself as the leading global online platform for learners and teachers and you acquire skills for your professional and private life. Some of the categories that top experts offer courses in are IT, Design, Programming, Marketing, Business, Personal Development, Finance, and many more. The platform also offers jobs for lecturers. (Source: www.udemy.com )
Udacity is a private online academy that offers lectures and exams. With partner companies, courses are also developed for the world of work that combine education with professional skills. Main topics are computer science, programming, physics, mathematics, business administration and psychology. The platform is chargeable and sometimes quite expensive. (Source: www.udacity.com)
StudySmarter is a popular free learning platform for school and university students and everyone who still wants to learn something. It can be used on both the smartphone and the computer. With StudySmarter you can, among other things, create your own documents, share documents with the community or access them and use professional content. (Source: www.studysmarter.de)
Talent LMS is ideal for medium-sized companies. This platform is characterized by an optimal structure and scores with extremely good user-friendliness. It offers everything the user needs without being overloaded. There is a cloud in which material such as presentations, documents and videos can be flexibly uploaded or downloaded. Live training is also possible. Perfect for entrepreneurs with a few employees. (Source: www.talentlms.com/)
SAP Litmos is an intelligent cloud-based e-learning platform with a wide range of online courses. The programs can be used worldwide and their structure is designed for a wide variety of subject areas and learning types. In addition, incentives were created for users to increase motivation and "ambition". (Source: www.litmos.com/de-DE/)
Docebo is particularly user-friendly, can be used worldwide and is tailored to the personal needs of the user. In this way, certain tools can be used to filter out the strengths and weaknesses of the participants and thereby give them the support they need. (Source: www.docebo.com)
There are numerous other really good and effective e-learning platforms, the naming of which would go beyond the scope of today's framework. Ultimately, there is "only" the option of using our digital helpers and clicking through the various offers and finding what suits you.