Self-employment
Financial support for freelancers and self-employed surviving extended lockdown
Kate Bailey
Freelance Editor
Feb 11, 2021
For freelancers and the self-employed, uncertainty loomed as we looked forward into 2021 - proposed lockdowns were extended and weather this surprised you or was expected, there was a growing need for clarity on financial support and the role of the government for the freelancers and self-employed, as many had complaints with the previous rounds of funding.
What does the newly announced support look like for freelancers and the self-employed? In many ways, Germany has defined itself as a secure place for the freelancers and self-employed who find themselves here. Furthermore, as the lockdown looms and leaves us all to be scrolling through the news wondering if it really will ever end, but Germany has provided some robust financial solutions and extended programs through until June 2021.
Most hopeful for freelancers and the self-employed was that they were included in a much more practical way in this round of funding, which means the government may have listened to the challenges being faced and actually taken notes. You love to see it.
On December 23, these changes were announced with the government stating:

''The faster the infection numbers fall, the faster our economy will recover. The resolutions of the Minister Presidents' Conference (MPK) on December 13th are therefore an act of strength in the interests of all of our health and the economy. We remain firmly by the side of our companies and their employees. That is why we have the bridging aid
III improved, the monthly maximum amount for all companies to 200,000 euros per month and for companies directly or indirectly affected by government closures significantly increased to 500,000 euros per month, the duration of the program for many affected companies extended to the end of June 2021 and the group of eligible applicants extended.''
This was seen to be the actions to support the words of Federal Minister Altmaier, who on November 5th 2020, said:
''Cohesion and mutual solidarity are the order of the day. In this serious situation, we are not leaving our companies and their employees alone, but are expanding our offers of help for the self-employed, companies and institutions particularly affected by the Corona rules. We have now clarified the conditions for applying for aid. Advance payments should be made as soon as possible.''
There are in fact so many options available that depend on your individual circumstances, so we are going to try to focus on the newest announcements in relation to the solo self-employed and freelancers. We will start by reviewing the November and December Help, then discuss the new scheme best translated in English to ''the reboot grant'' or ''restart aid''.
November and December aid - direct applications
There are criteria to be eligible for the November and December aid, and here is a brief overview of these categories:
Directly affected: you had to cease business operations directly in November and December 2020 due to a government closure ordinance.
Indirectly affected: You generate at least 80 percent of your sales with companies directly affected by the closings.
Affected indirectly through third parties: You regularly generate at least 80 percent of sales through third parties on behalf of companies directly affected by the state closings.
Mixed operation: In total, at least 80 percent of them can be clearly assigned to one or more of the categories mentioned.
Eligible to apply are self-employed persons, which are small or very small companies within the meaning of Annex I of the General Block Exemption Regulation (Regulation ( EU ) No. 651/2014) (companies with fewer than 50 employees and an annual turnover or an annual balance of a maximum of 10 million euros), include:
are not the subject of insolvency proceedings under national law;
have not received rescue aid unless the loan has already been repaid at the time the application is submitted or the guarantee has already expired;
have not received restructuring aid unless they are no longer subject to a restructuring plan at the time of application.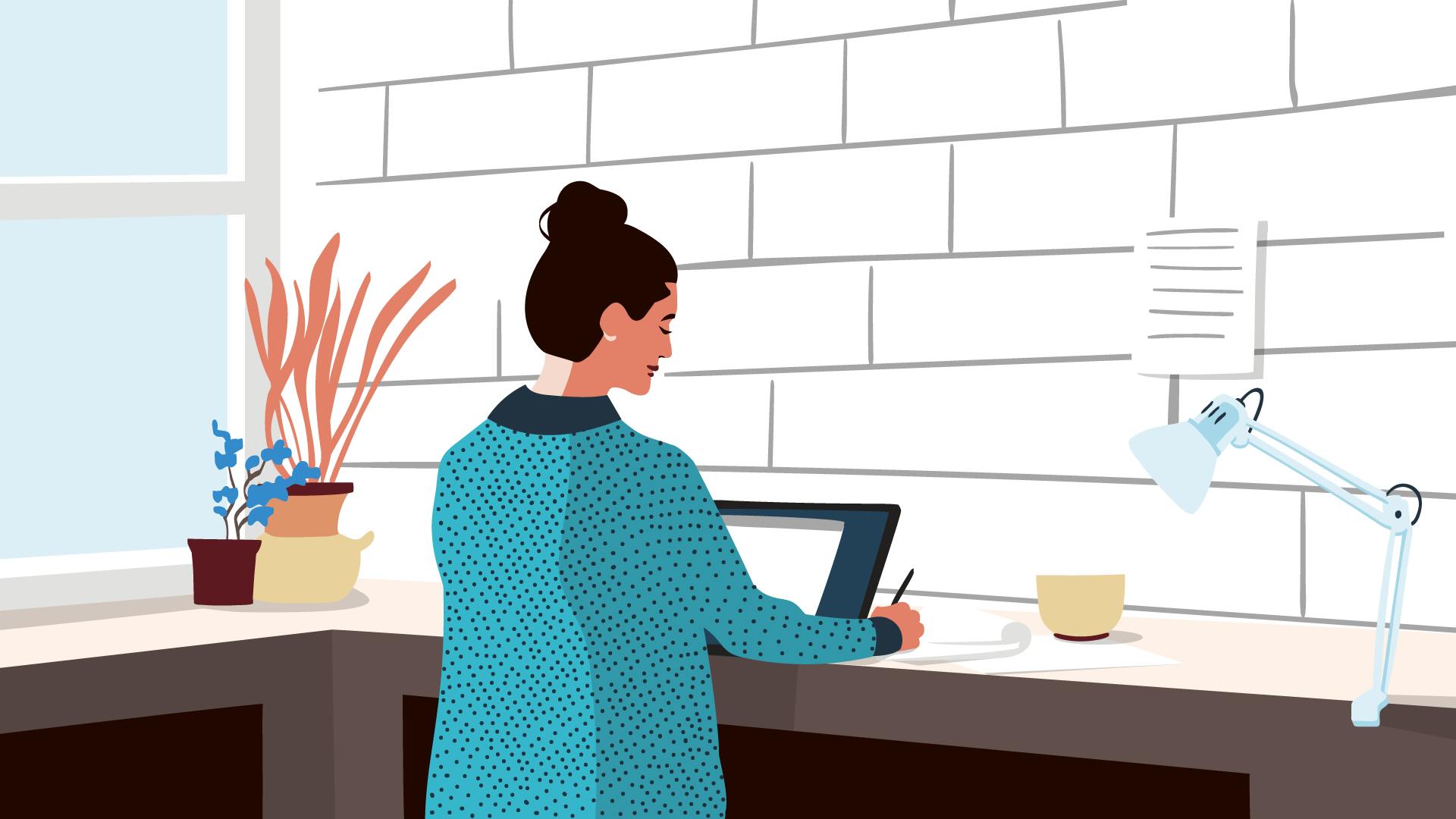 Of course, if you are a solo self-employed person or freelancer, you can complete this application without a third party but should you be seeking more than €5000,00 you are required to have that help. If you can proceed yourself, you must get an ELSTER certificate if you do not already have one. Then, simply use your electronic tax return (ELSTER) user account. Here is a brief overview of the steps from there:
Entry and forwarding to ELSTER
Select certificate file
Confirmation of data transfer
Add personal information
Verify email address
The direct application for November and December aid can only be submitted once. Fill out the direct application carefully and calmly. A subsequent change to the application after it has been sent is currently not yet possible via the digital application system. Since December 15th, you can report the need to change your direct application via the digital application system. You will then be able to submit a corresponding change request to your direct request from mid-January. 
Reboot Help - Special support for the solo self-employed
Bridging Aid III has brought significant improvements for the solo self-employed. Those affected, for example from the arts and culture sectors, should in future be able to receive a one-time flat-rate operating cost of up to 5,000 euros for the period up to the end of June 2021 as a taxable grant. For this purpose, it supplements the previous reimbursement of fixed costs by a one-time operating cost allowance (restart aid).
This means that self-employed people who are otherwise unable to claim any fixed costs under Bridging Aid III, but still had to accept a significant drop in sales, can receive a one-off 25 percent of sales for the corresponding pre-crisis period 2019 . Due to its purpose, the restart help is not effected by basic social security benefits and the like. It is an unbureaucratic and quick grant that - if the application requirements are met - cannot be repaid.
Eligible applicants
Eligible to apply are self-employed persons who otherwise cannot claim or claim any fixed costs under Bridging Aid III and who earned at least 51 percent of their income in the reference period (normally 2019) from self-employment.
The full flat-rate operating cost is granted if the turnover of the self-employed person during the seven-month period December 2020 to June 2021 has decreased by more than 50 percent compared to a seven-month reference turnover in 2019.
Reboot help amount
The flat rate for operating costs is 25 percent of the seven-month reference turnover, but a maximum of 5,000 euros.  In order to determine the reference turnover for 2019, the average monthly turnover for 2019 is used (reference monthly turnover). The reference turnover is seven times this reference monthly turnover. 
Those affected who started their self-employed activity after October 1, 2019 and therefore cannot show annual sales for 2019 can use either the average monthly sales of the two pre-crisis months of January and February 2020 or the average monthly sales of the 3rd quarter of 2020 (July 1, 2020) as reference monthly sales until September 30, 2020).
Offsetting of the restart assistance towards social benefits
Restart assistance is not counted towards basic social security benefits and similar benefits due to its specific purpose.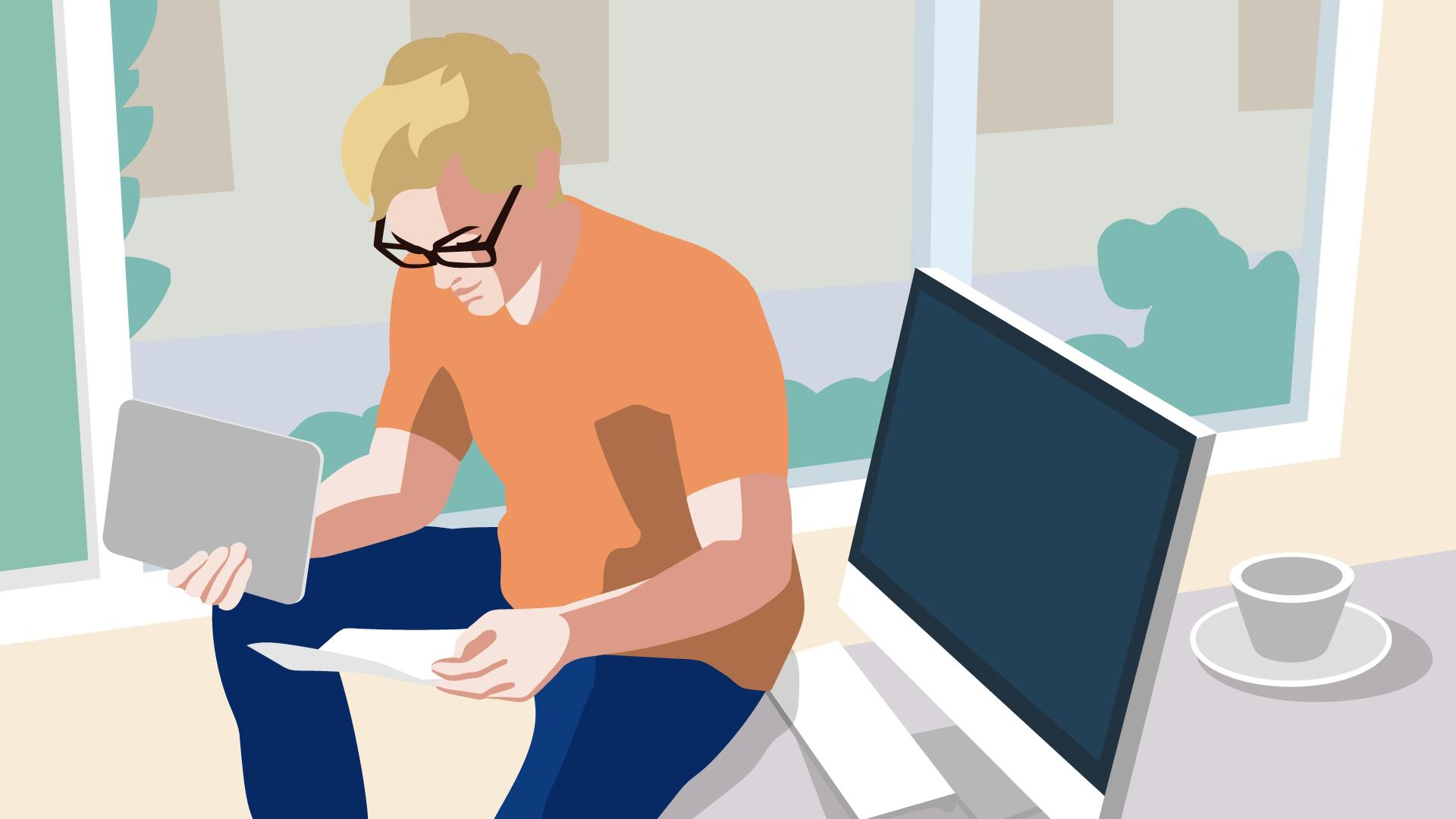 Form of payment
The restart aid is to be paid out as an advance, even if the specific sales losses during the period December 2020 to June 2021 have not yet been determined when the application is submitted.
If, contrary to what was initially expected, sales during the term are over 50 percent of the seven-month reference sales, the advance payments must be repaid on a pro-rata basis. With a turnover of 50 to 70 percent, a quarter of the restart aid has to be paid back, with a turnover between 70 and 80 percent half and with a turnover between 80 and 90 percent three quarters.
If the turnover achieved is above 90 percent, the restart aid must be repaid in full. If the repayment calculated in this way is below a small amount of 500 euros, no repayment is required.
Example: With an average turnover of 75 percent during the funding period, a self-employed person who has received EUR 4,375 restart aid would have to pay half of it back.
At the end of the funding period, the beneficiaries must prepare a final invoice through self-examination. As part of this self-assessment, any income from dependent employment must be added to the sales from self-employment. The licensing office must be notified of any repayments without being asked by December 31, 2021 and transferred. Reviews are being carried out to combat subsidy fraud.
Time of application
Bridging aid III, which will contain the restart aid, is to apply from January 1, 2021. Due to the necessary technical programming and coordination with the federal states and the EU Commission, applications can be submitted a few weeks after the start of the program in the new year. The details of how to apply will probably be available in the next few weeks.
Germany is not a perfect utopia - and no place is. However, the country has proven it is able to recognise the role of small business owners and freelancers in their economy by supporting them, recognising the long term economic problems this crisis will create and generally putting a value on human life, when Corona threatens it both directly and indirectly. Hopefully, you have found some support and information here that can be of use to you moving forward. Stay strong, because, only the strong survive.