Self-employment
Establishing A Business: frauds and scams for freelancers and the self-employed need to know about
Kate Bailey
Freelance Editor
Jul 7, 2021
Freelancing and self-employment has a lot of paperwork and in many ways also leads you towards a very public life. By that, we mean, you will have some details listed in the public arena. For a country very conscious of data and personal privacy, it is a little odd, but there are a number of frauds and scams that are enacted by bad actors with this public information.
So, before you pay a bill you didn't expect or understanding, let us guide you frauds and scams you need to know about!  "How dumb can you be? That only happens to other people, definitely not to ME. "The fact is: It can affect absolutely anyone, because the scams are becoming more and more sophisticated, especially on the Internet. But it can also go "offline" very quickly and several hundred or even thousands of euros are wasted. Whether you are established, or wanting to be, these are all important things to think about.
Most of these scams seem to be the same: a letter is received by a business person or freelancer, it includes a bill, the bill is paid - but its a scam. For example, many self-employed people and freelancers receive mail from the German Patent and Trademark Office (DPMA) with a request for payment for the registration of a trademark or a utility model.
But they haven't applied for trademark protection there at all? Then they probably become the target of a popular scam that affects many self-employed people. The sender can also be named ETPR (EUROPEAN PATENT AND TRADEMARK REGISTER) or TPP (Trademark & ​​Patent Publications) - the trick is the same.
Something similar can happen with fake post from press portals on which you have allegedly placed press reports. Or you will receive a letter from the trade registry or from Gewerbeauskunft-Zentrale.de to allegedly record commercial entries. You will then be asked to provide data about yourself and your company and to accept an offer to register for the purpose of recommendation.
This is of course associated with costs. You should also listen carefully if you receive mail from trade fair or other organizers with the request to extend the validity of your participation, which will soon expire. 
Tying in with this is commercial register fraud. Anyone who has their company entered in the commercial register must beware of dubious offers. In Germany, entries in the commercial register are only made electronically. The entries made are no longer published in the daily newspaper, but on the Internet at www.handelsregisterbekanntmachungen.de . Scammers will take advantage of the fact that these notices are freely accessible.
After the entry in the commercial register, merchants or managing directors of corporations receive mail from various companies, which looks like an invoice from the commercial register. In truth, these letters are offers to have your company entered in an obscure database for a lot of money.
On the assumption that the "invoice" relates to the entry in the commercial register, the letter is often stamped with a booking and paid for. This unintentionally creates a contract with the company, which is fatally extended by one year each time if no notice of termination is given by a specified date.
By specifying the file number, cash register number, payment deadlines or even by using the national coat of arms, the impression is given that it is an official letter. This impression is reinforced by the use of misleading company names such as B. "General Trade Register", "BVA Bundesverlag Anzeiger Commercial Register", "German Commercial Register" or "Deutscher Commercial Register Verlag AG".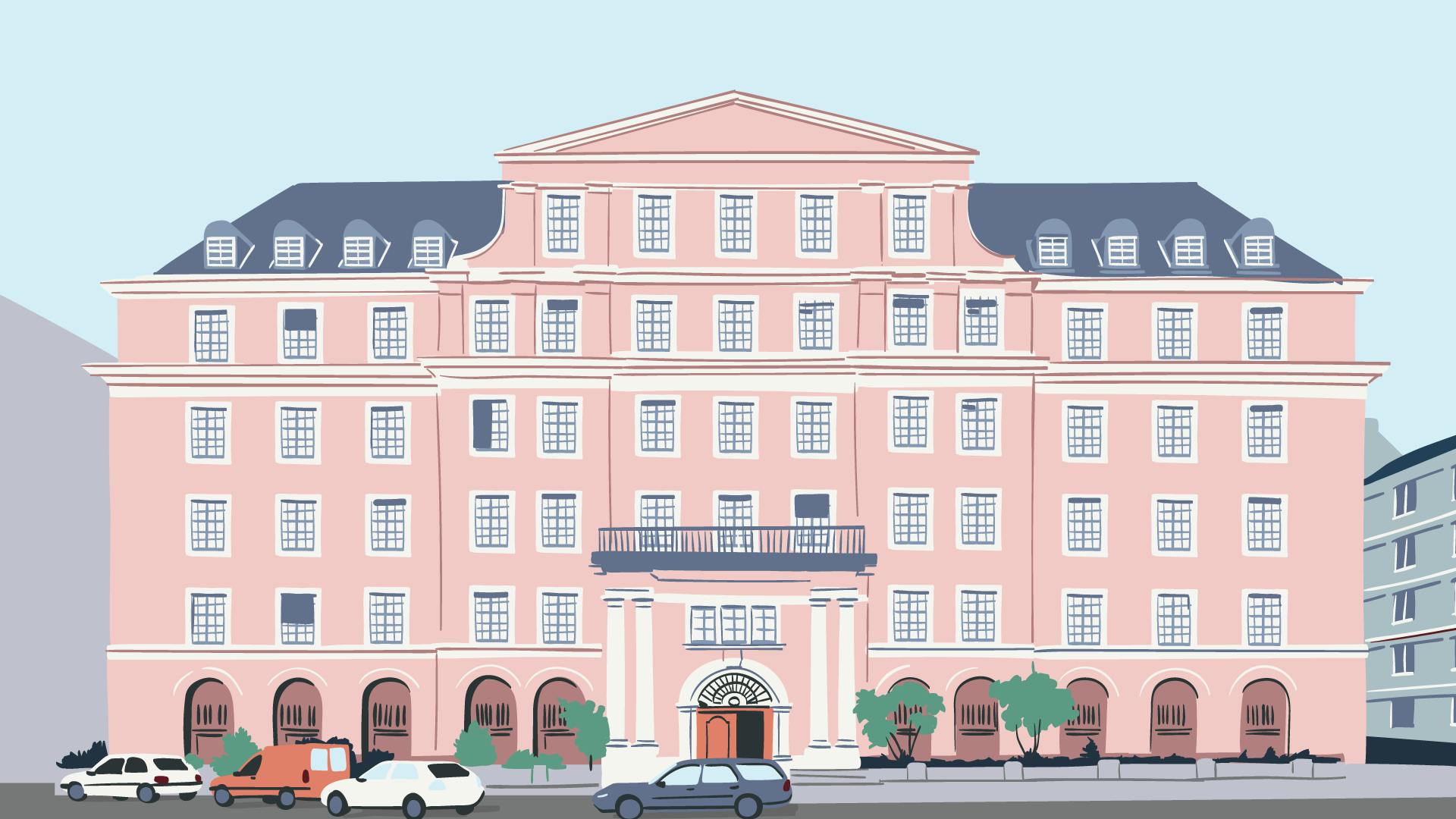 Notaries warn their clients against hasty reactions to the offers made and point out these dubious business practices. If there is any uncertainty about an invoice from the commercial register, it is advisable to consult a notary. This can save you from making expensive mistakes.
Online traps can effect the family or colleagues around you if they use or interact with your business or tech related to your business
In the age of the Internet, scammers have adapted to our online behavior. So-called phishing e-mails that look as if they came e.g. B. from Amazon or eBay, sometimes contain attachments that inject a virus onto the computer as soon as you download them. Just take a quick look at the attached invoice and you have a Trojan horse or something similar. This can then spy out data or lock your own files so that you can no longer open them.
In order to regain access to your files, the fraudsters often charge high sums. If you take legal action against it, it often takes a long time and your data cannot always be saved. Always log into the original websites and look at your orders etc. there, e-mail attachments are not always secure.
But even visiting websites you know is not 100% safe. When it comes to online banking, in particular: keep your eyes open! Like emails, these pages can be completely forged and appear completely inconspicuous to you. You log in with your sensitive access data and land directly on the fraudsters' side. If you then make a transfer and confirm the whole thing with a TAN number, the fraudsters have everything they need to empty your account. It is important to protect your computer as best you can with appropriate programs.
Most viruses and Trojans can be tracked down and rendered harmless. For the loss of data or money through phishing, there are also insurance policies that cover damage up to a certain amount. You should exercise a little more caution if someone else is handling your mail and may even have the authority to make transfers for your company. Instruct your employees to carefully check incoming mail and not simply pay bills just because an urgent deadline has been specified or even a reminder has been issued.
Only when they are absolutely sure should your employees give out data and make payments. We have talked in depth about phishing and other scams previously on the blog.
Often a look on the Internet is enough to find other victims of the same scams. So whenever there is uncertainty: better to check again than to lose money that you won't see again soon. Ultimately, in many cases, common sense will help you to notice that something is wrong. Don't open anything in a hurry or make transfers when you're stressed. Do not allow yourself to be put under pressure by alleged deadlines or other threatening consequences and always do everything calmly and carefully. Otherwise, it will cost you a lot more time afterwards, a lot of nerves - and sometimes even money.

Fake invoices: the lowdown on the dirty
This is the most common scam, as mentioned, so we are mentioning it again. It is important to note these scams can be represented as insurance businesses, representatives of known companies or government agencies or similar. The forgeries can hardly be distinguished from official, official letters and usually contain these features:
File number
State coat of arms
Official cash register
Document numbers
Misleading sender/ company name (based on the word commercial register)
Descriptions in the subject line referring to publication or change in the industrial or commercial register
Layout: Print on paper typical of the authorities in the typical font


Check these characteristics carefully
Invoice amount: The entry in the commercial register of a UG or GmbH (cash formation) is 150 euros . In rare cases, there are also small administration fees. Fraudsters charge very different sums, but some exactly this amount of 150 euros in order to generate as little suspicion as possible.
The beneficiary of the transfer: The judicial coffers of the federal state or a similar public coffers should be noted here - but never a private company!
The small print: Especially brazen fraudsters try to lure founders into a subscription trap. In other words, with payment of the invoice, you conclude a contract that obliges you to pay monthly contributions.
Deadlines and late payment fees: The payment deadline for fake invoices is usually between three and seven working days. It is not uncommon for late fees to be threatened in order to get the recipient to transfer quickly. The usual term of payment for the official invoice should be 14 days.
Often the fraud letter arrives even before the official invoice from the district court so that entrepreneurs transfer the amount in anticipation of an official invoice without further examination.
What can be done if you think you might have been scammed?
Already signed?
Anyone who has been the victim of "form fraud" and has accepted a misleading offer with their signature can declare a challenge. In addition, the contractual relationship should be terminated as a precaution. Such a contestation with precautionary termination should be sent in writing, as evidenced by registered mail and additionally by fax or e-mail.
Don't pay the bill!
When you have signed, the first "invoice" will come soon. If you have unintentionally accepted a misleading offer of the type described above, you should inform yourself, explain the challenge and not pay the bills of the dubious providers until further notice. The chambers of industry and commerce help with free sample formulations. Of course, there is also the option of engaging a lawyer to represent your interests.
Despite the challenge, there is a residual risk of a payment claim. Before there is a claim for payment, however, reminder letters are sent or lawyers and debt collection agencies are called in. If letters come from the debt collection agency, one should also contradict these letters.
Short deadline - don't wait!
In the case of a payment order from the court, you have to take action and file an objection within two weeks. Because the dunning notice is issued unchecked by the court. If you have any questions, please contact your lawyer or your Chamber of Commerce and Industry.
Already paid?
If the "wrong" invoice has already been paid, you can try to stop the transfer via your own bank. It also makes sense to inform the recipient bank. If the payment can no longer be reversed, the only option left is to get back the amount paid through legal action.
Report fraud attempts!
The cheeky business practices described above often qualify as fraud under criminal law, within the meaning of Section 263 of the Criminal Code. Therefore, aggrieved entrepreneurs should contact the responsible police authority and file a criminal complaint. This is the only way to effectively combat the dubious providers.
The chambers of industry and commerce work with the German Association for Protection against Economic Crime e. V. (DSW) and the German Chamber of Commerce and Industry (DIHK). Any complaints submitted are forwarded to the DSW, which initiates legal action and, if necessary, reports criminal charges. 
The problem with fraud: it's not clearly illegal. If the founder transfers the amount to the con artists, the company is entered in an actual online database. However, this has no function or use. Only the small print indicates that the entry is a business register or a paid business directory, but not the official commercial register. Over 100,000 people have already fallen victim to the fraudsters so we hope you'll not be one of them, having read this article!