Self-employment
Freelance? Self-Employed? Freelance and Partners? What are the differences and why is it important.
Last updated on Feb 21, 2020
Kate Bailey
Freelance Editor
Mar 25, 2019
The possibilities to get out on your own and operate without traditional employment are seemingly endless. Especially in a country like Germany which provides very specific and very 'circumstance dependent' regulations when it comes to self employment. This differs greatly from nearly every country you could possibly be coming to the country from. What also plays a role in all of this is the fact the dynamics of work and the modernisation of the workplace are dramatically shifting the types of activities available to freelancers. With many options comes many possibilities. In order to properly assess the best steps forward, or, to account for potential steps forward you would like to take in the future, we have put together a guide of the ins and outs for those thinking about going forward on their own! It could also be helpful if you have already started, but need to change your prospects or adapt to the current client/customer environment.
Regardless of what type of profession you are working with, the question is, "How do I want to work?".In an office, in a company, in research, as a representative or broker, or if you are looking for a pure self-employment, or consultation? Of course, the days when employees started in a company and stayed there until retirement are long gone. The advancing globalization and digitization of entire corporate divisions has long caused a rethink - inevitably one could say. Terms like digital nomads are common and people who work that way too, are common and it is not a bad thing. In addition, our time also makes a certain amount of creativity and imagination absolutely necessary, because many times you can not get by with a single job anymore - that is a whole other article. At the forefront of professional life is certainly the "switching" between permanent and freelance work. Even both in parallel are no longer so uncommon. Maybe you are active in several independent activities. Infinite possibilities. Infinite compositions. But how does that go with the independence? Where do I have to register what, when and where? What you have to pay attention to here is the following overview.
Do your thing, not your taxes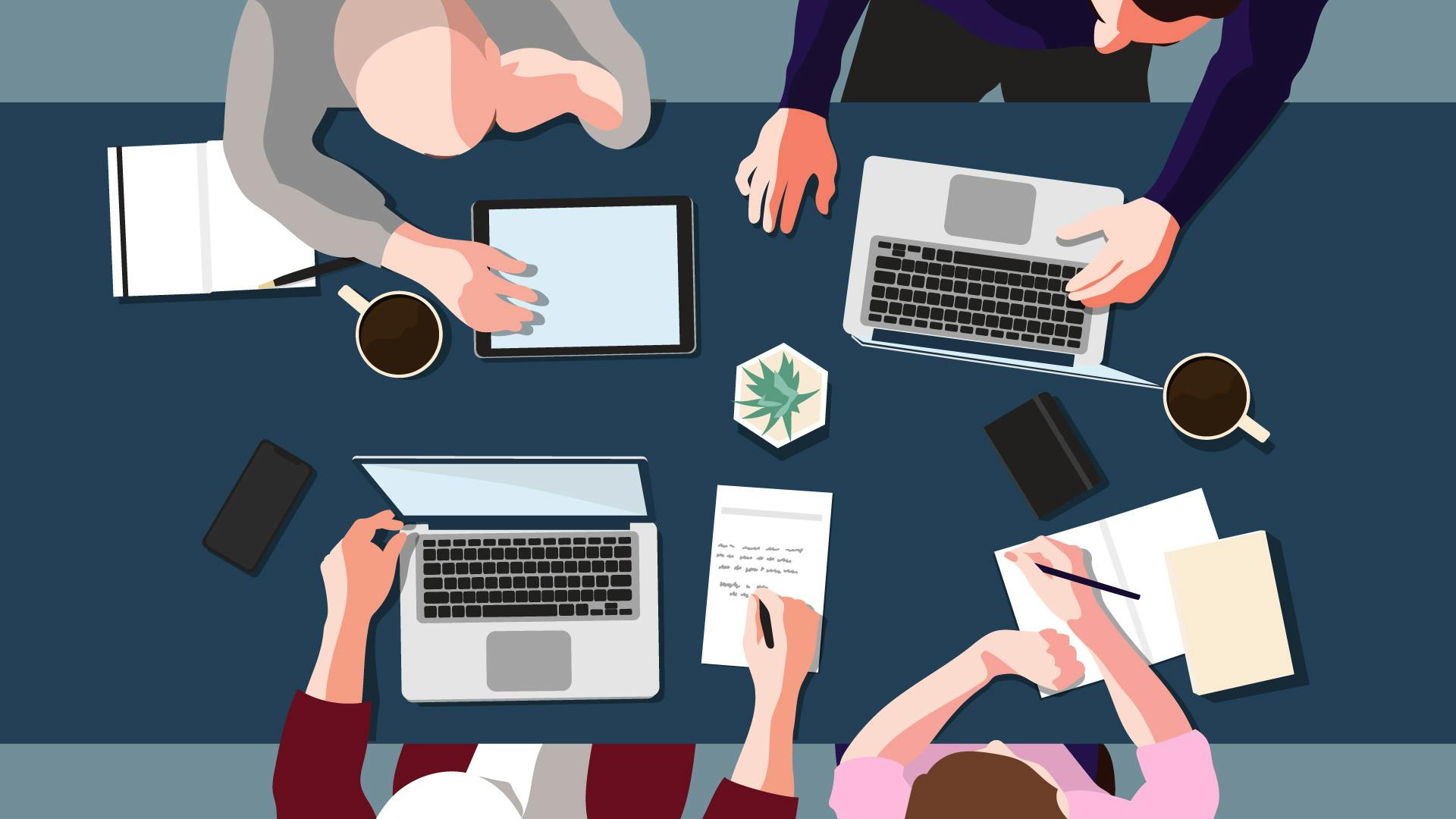 What to do for several activities that fall into both areas?
If you are pursuing several self-employment activities , which fall under both the liberal professions and a trade, one must first see whether these are easily distinguishable from each other. So, if you work as a lawyer and sell certain products in an ancillary business, you will incur income from self-employment and business. For this you should make your own bookkeeping for each area and best lead two different accounts. The useful tools that come with a Kontist account, make it easy to keep track of these activities. And fast, easy and using the Kontist app to use. If your two or more activities fall into one area, all income generated from them is shared in accounting.
To summarise
Self-employment is generally a form of gainful employment that is performed independently by an individual who remains an independent entity. The self-employed person has full freedom of choice over work and conducts their own customer acquisition, self promotion and books.
As a liberal profession freelancer, you independently practice a scientific, artistic, teaching, literary, educational or legal, economic and tax consulting activity. There is no trade. You are subject to income tax and report your activity to the tax office.
As a freelancer you are self-employed and carry out orders from various companies. Often regulated by a service or work contract. But you are not bound by instructions and can freely choose your working hours and place of work.
This is a topic that causes confusion over and over again for new freelancers, but the differentiation is so important due to the amount of time and money it can cost you if you get it wrong - not to mention a harsh letter from the tax department that will scare the life out of you. Hopefully, in reframing these terms, you'll have a better understanding of the best steps you can take, or plan for, as your journey of self-employment unfolds!