Self-employment
Can your freelance work or business have paperless administration?
Last updated on Feb 21, 2020
Kate Bailey
Freelance Editor
Jun 13, 2019
We are all looking for ways to change and adapt our lives to respect the world, our environment and the people around us. Well, we hope. But, if that is who you are personally it may also be who you are professionally. It is not a new idea to go forward with a paperless business, but not more than ever we have greater motivation to make our business as climate-friendly, and in turn cost effective for us. When we freelance and lead busy lives, when often find the paper stacking up around us which means the recycling becomes a nightmare, which means we buy more folders and then we need more shelves for the folders and all of these things have receipts you have to process which was actually what you were trying to make easier… phew! Yes, there is no doubt paperless is the way to go. Paperless? Problemless, we say!
As a small business, there are many benefits of going paperless. Up to 50 per cent of business waste is paper, so you'll greatly reduce your impact on the local landfill by going paperless. Converting to a paperless office can also support earth-friendly efforts like water conservation, since each sheet of paper takes an average of five litres of water to make! From a purely financial standpoint, going paperless can save on office supply costs: the average office worker goes through 10,000 sheets of paper annually. The cost of replacing black ink cartridges three times a year for a single printer ranges from EUR60 to EUR120, while color cartridges can cost EUR75 to EUR160 on the same purchasing schedule. If you add in the cost of pens and printers and the energy required to print documents, the financial importance of a paperless office becomes clear. Maybe you don't have an office like this - but you get the idea.
All That Fun Tax Stuff...
Yes, we really have to start with this topic and we have to go deep because there are some classic questions that come with it. Your receipts are an indispensable part of your accounting and you must keep them for 10 years. One of your obligations as a self-employed person is to keep all your receipts for your accounting. They serve the evidential value of accounting and "prove" the transactions. Below is all the proof of payments that goes with your business life. They are divided into external and internal documents. External documents or external documents originate from the transactions with other companies and third parties. These can be tax returns, account statements, invoices, bank and postal documents, etc.
Internal vouchers cover all proof of payment within a company. These include, for example, payrolls or receipts for purchases for your office supplies. The important thing is to keep your business records separate from your private ones. If you do not pay attention, your bookkeeping might annoy you later. Always keep your business records in chronological order and, if necessary, add sub-documents and bank statements. On a receipt, the text explaining the transaction, the amount (or quantity and value), date and signature of the issuer must be identifiable. Readability can be a challenge at some point as you have a 10-year retention requirement.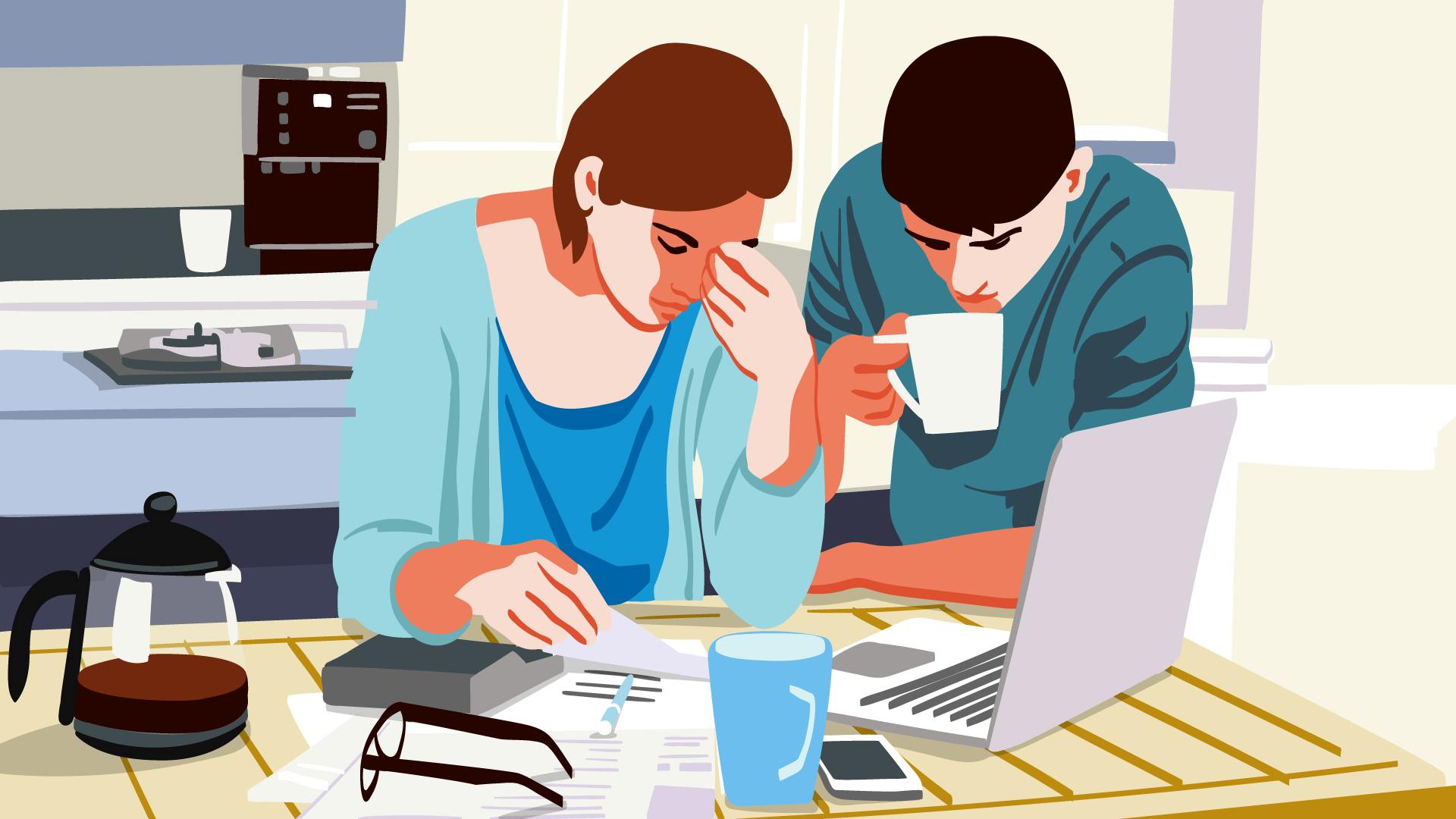 Sure you can risk it, but what if you get audited...
When it comes to the all dreaded, heartstopping audit by the tax office, the period may even extend. This can lead to problems, especially with cash registers, because they not only get lost fast but also fade away. It is therefore advised to keep them with a backup copy. Previously, whole wall units had filled with it. But now you can do it digitally. It is no longer necessary to submit all documents in paper form to the tax office every year. Since the tax return can be done digitally, the laws adapt and open the door for a paperless accounting. A digital archive for your records creates order in the office and the secure feeling that everything is in the right place.
What happens if you lose a receipt?
It has already happened to the best (trust the author…). But what do you have to do if you lose a receipt? Always try to organize a replacement document, for example, with renewed inquiries with the customer. If not too much time has passed, this is usually not a problem. If this is no longer possible, you can issue a "self-document". The "self-document" can be filled out by yourself without a third party, but he must contain beside the usual information also the reason for the loss of the document and the signature!
No collective documents may be issued. Self documents are no problem for the tax office up to an amount of 150 € and with a bank statement as a supporting document. Anything beyond that is a matter of judgment and comes to the responsible person in charge. It is important that the amount is traceable and appropriate. This may not be the case with a digital archive. In audit tests, you still have to keep the originals at hand. But there is also a solution for that.
Do your thing, not your taxes
Scanning is acceptable...
If you want to manage your accounting completely digitally and say goodbye to the filing cabinet, you should refer to the "digital scanning". The "replacing scanning" has been legally binding since 2013 and was introduced to reduce bureaucracy. With this process, you can bring about a reversal of the burden of proof. This means that you can now digitize the document and raise the original. This requires specified documentation of the scan and encryption of the file. The scanned file can then be used officially to prove the business transaction and the former paper original in the shredder. That creates a lot of space in the office and at the same time, it's good for your tax. Oh, and of course, Kontist can help you out a lot with this.
Annnnnd all the other stuff!
Paperless document storage or ''The Cloud'' allows you to securely store and backup important files and documents. In addition to reducing paper use, paperless document storage allows you to share files with employees and customers without the cost of faxing or mail services. Off-site file storage gives you added security and complete control over who can access documents.
Paperless meetings save the hassle of printing too, you know it won't work! Instead of printing handouts for meetings, take advantage of information sharing technology. A simple HDMI cable is all that's needed to cast a slideshow presentation from your laptop or phone to a television or projector. At the end of the meeting, the presentation can then be shared with participants through the cloud. Fancy printed presentations are so 2012. Also, copying documents with scanners and scanner apps is genius - simply use a printer's scanner or download a scanning app to your tablet or phone. As a security precaution, shred documents after uploading them. Very FBI. Use e-signatures. Signing contracts and agreements no longer mean printing out long documents for a couple of signatures. E-signatures are considered legally binding and allow you and your clients to review and sign documents anywhere.
One of the potential disadvantages of going paperless is a possible increase in energy consumption as you'll switch to reading documents through electronic devices so make sure you invest in energy-efficient equipment. You could consider installing LED lighting and other energy-saving equipment helps offset the cost of increased electronic usage.
Of course, Kontist has got you covered when it comes to paperless banking - do not worry there! We just know a lot of people working for themselves are ready to take the step, or have been thinking about it for some time and just needed a little inspiration. Join us on the paperless revolution and save yourself time, money and space - does it get better than that?!
Just kidding (it is indeed good, though), we would not be so heavy-handed to end like that. Only you know whether your business and customers are ready for a paperless workplace. Paperless businesses face their own challenges, and no system is perfect, but for businesses that want a more efficient and secure method of documentation, a paperless office is an ideal choice. For others, the cost of equipment and recycling digital equipment may be higher than that of a paperless solution. You know your business best. Make the choice that's right for you! And anyway, with Kontist at least - your banking is smooth and technologically advanced as possible.
lexoffice + Kontist: Die erfolgreichste Partnerschaft für Selbständige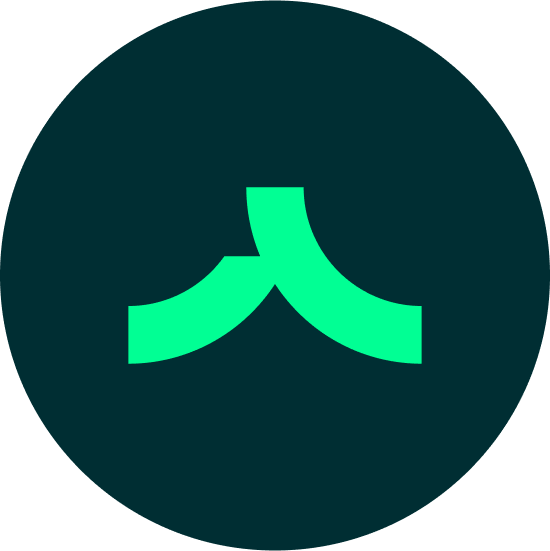 Mit lexoffice und Kontist sind Buchhaltung und Banking eins. Dank Echtzeit-Sync und intuitivem Belegmanagement ist es so einfach wie nie zuvor, deine Finanzen im Griff zu haben.