Self-employment
A freelancer's guide to life as a digital nomad
Last updated on Feb 21, 2020
Today, perhaps more than any time in living memory, powerful technological and economic forces are at work disrupting firmly established industries and societal norms. Car-sharing and ride-hailing apps have revolutionized the way we move through our cities. Online marketplaces for apartment and vacation rentals, like Airbnb , have redefined the way we think about travel and hospitality. Even the workplace has undergone a radical transformation over the last several years: No longer confined to one particular location, co-working spaces, like WeWork , allow those with the right skill sets to put down stakes wherever there's a solid internet connection: for many nowadays, home is where free wifi is.
Just as commuter lines and highways allowed a growing middle class to find respite from dense urban cores in the 20th century, new technology and increased flexibility have enabled the rise of a new type of worker: The Digital Nomad . For many, this no-strings-attached, swashbuckling lifestyle means pure freedom: No house, no car, no country – just a place to stay and work and the constant thrill of fresh starts and new people and places.
In particular, freelancers have gravitated towards this way of living, spreading to all corners of the globe in search of new connections and adventure. But before you pack your bags and head for Goa, Lisbon, or Leipzig and start sojourning your way through the world, you'll need to know a few basic tricks of the trade, as the world of freelancing can be one filled with many inconveniences and headaches. Fortunately, there are a plethora of useful tools out there that will make managing your nomadic existence a much simpler and enjoyable affair.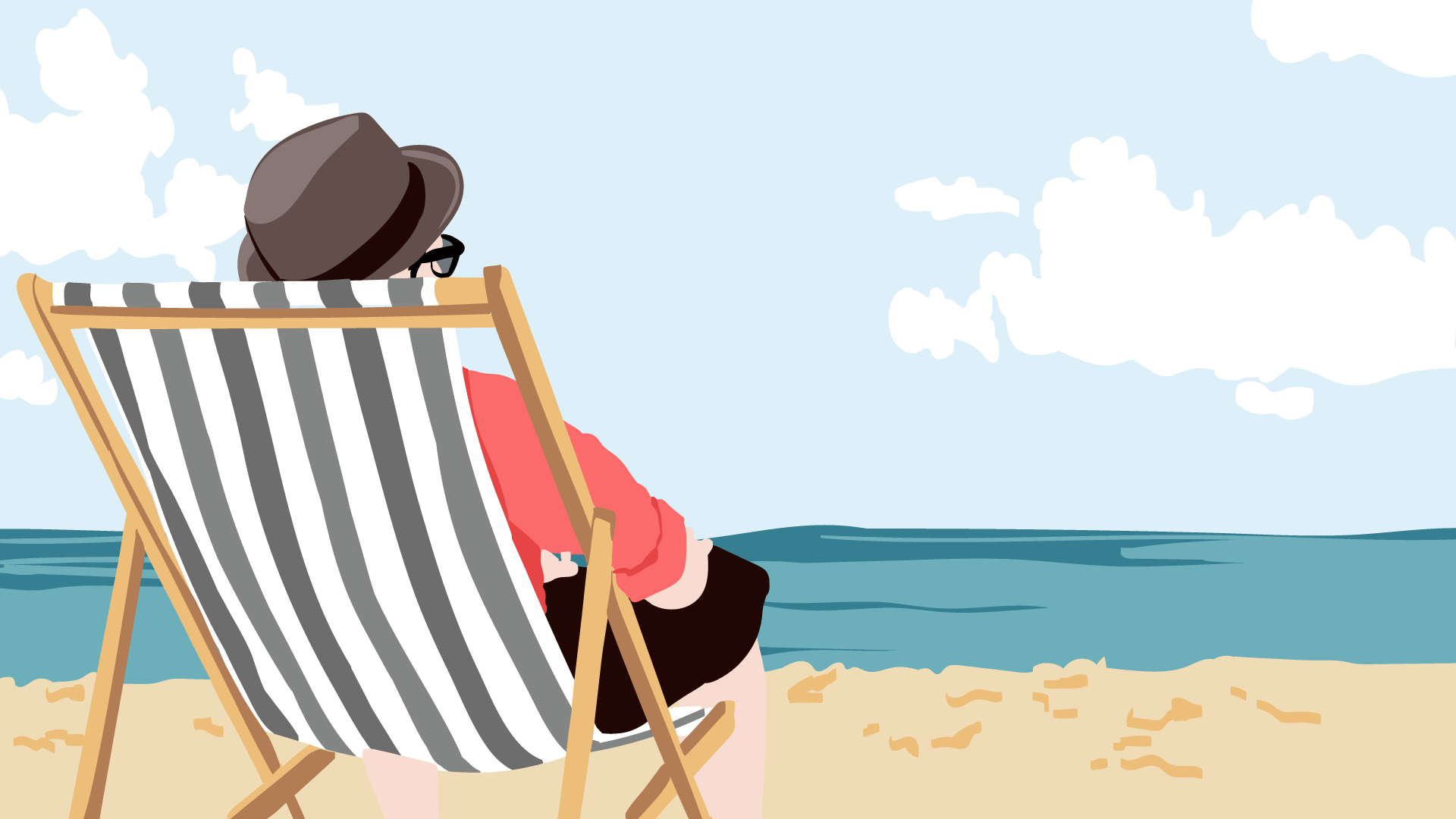 CloudCal
If your based in Germany but find yourself playing Catch Me If You Can hopping from city to city, you're going to need to stay on top several different time zones and that might mean looking beyond the usual go-to options of Google Calendar or iCloud Calendar . Enter CloudCal : Freelancers know that time is money, and in order to make sure that you're making the most of things, this product allows users to organize each day of the month into individually color coated events. These tasks are displayed as rings that give you an instant overview of how your time is being spent and what your availability for a given day looks like: The fuller the ring, the more time the event takes up. In addition to the app's customizable look, CloudCal also lets you sync up with other solutions, like Google Calendar or Evernote . But it's the mapping function that really makes this option an indispensable asset for digital nomads. This scheduling tool allows you to add a map of the location for each event and rids you of the hassle of having to write down directions to the addresses of obscure locations.
Prospero
Before you have the luxury of worrying about scheduling blunders, you're going to need to a steady stream of work coming in. Depending on their profession, true digital nomads who relocate every several months may find it more difficult to acquire referral work from local vendors than those who decide to put down more permanent roots somewhere. As a result, putting in the proper time to create a compelling and competitive response to offers becomes all the more crucial to those who choose a life on the go. Fortunately, Prospero 's quick and streamlined use makes churning out proposals a breeze. Based on details you provide on your skill set, pricing, and the amount of time you expect to spend on the project, Prospero helps you draft up a proposal by employing ready-made texts, which users are able to then edit. And the developers had more than quantity in mind when creating their product: Once completed, you're then able to do some fine-tuning to the document's look and feel by adding a customized header image or adjusting the documents color scheme. This solution also allows you to keep track of your proposal activity in the cloud and follow up on any activity from potential clients.
Do your thing, not your taxes
TomatoTimer
Let's face it. Being a successful freelancer really takes a good amount of discipline. It's can be easy to get distracted, especially if you periodically uproot your life in search for greener pastures or sunnier climates. So it's perhaps no secret that a fair amount of determination is needed in order stay plugged into your work while moving between locales. It'd be a mistake, though, to think that an iron will can only be honed through sheer grit: More often than not there's a method behind one's madness.
While simple, TomatoTime can be a game changer in helping freelancers instill discipline into their work routine. The beauty of this online application lies in the straightforwardness of the underlying time management method it employs: The Pomodoro Technique , originally developed in Italy, allows users to set a timer based on intervals, known as Pomodoros, of 25 minutes, which are then punctuated by breaks of varying lengths. Although not as charming as analog Pomodoro timers, the web app offers an array of different alarm tones to select from and spares you of the embarrassment of having to carry around a tomato-shaped timer when you leave the house. When properly adhered to, the Pomodoro Technique can help you stay focused on your bottom line by increasing your efficiency and helping you maintain a tight regiment.
WriteRoom
So you've just arrived at your new digs in the foreign city of your dreams. You're ready to get out there and soak it all up. But there's one problem: a client has been nagging you all day to revise the text you sent off last week. How to concentrate?
WriteRoom aims to help writers maintain their train of thought by focusing on the essentials and not giving distraction any chance to interfere with the creative process. With its default, old-school terminal look, this cut-and-dried text tool removes all of the clutter commonly associated with conventional word processors, such as Microsoft Word or Office LibreOffice – all that's left to work with is a dark, empty void for you to jot your thoughts onto. And while it may not seem revolutionary at first, this solution has the potential to save freelancing writers from one of their most menacing adversaries: writer's block. Few things can be more detrimental to your productivity than hitting a wall when you should be cranking out texts for your clients. In addition helping you stay on the straight and narrow, the makers of WriteRoom also allow users to create and set-up their own themes: Depending on your mood or aesthetic preferences, you can opt to draft your texts in a cozy, typewriter themed environment or sterile 90s boot screen background.
So, armed with your new toolkit and boundless ambition, you can finally set out and have a go at setting up a life as a freelancer in Germany , right? Not so fast: We still haven't covered one of the most pressing topics: managing your finances and staying on top of the taxes you owe from your freelancing activities.
It doesn't matter where you're working, many freelancers often run into the same problem when they first start out trying to make it on their own. The story is simple and unfortunately plays out more often than it needs to: You've started getting your first clients, your payments are coming in regularly, and you feel like you've finally gotten into the swing of things. But before you go out and live it up a little, remember to channel your inner German ( Sicher ist Sicher! ) and check to make sure you have enough saved up to pay your taxes. Better yet, look to find a solution that does this for you. Specifically tailored to the needs of freelancers, Kontist rids you of the burden of having to manually calculate how much money you should set aside for taxes by automatically taking deductions such as VAT and income tax into account when a payment is received.
Anyone who's made the brave decision to not enlist the services of a professional accountant in Germany knows how daunting the task of filing your own taxes can appear at first: Having to learn all the new rules and regulations coupled with the extra effort of going through this entire process in a foreign language while simultaneously navigating the country's not-so-tech-savvy bureaucratic infrastructure can feel overwhelming to many at times.
Thankfully, Kontist also has automated accounting features that allow you to easily categorize transactions, invoices and expenses, which significantly simplify the filing process.
In the end, freelancing and choosing the life of a digital nomad, while not without its own challenges, can offer a liberating and fulfilling existence. Often, working for yourself gives you a feeling of satisfaction and pride that isn't as easy to acquire when working a nine to five at the office. But as is the case with almost everything in life, there are tradeoffs with this career path as well. Fortunately, Kontist and solutions mentioned above help make this lifestyle choice more attainable and manageable.
Guest Author: Alexander Stojeba