Self-employment
Corona & Freelancers & The Self-Employed: Assessing New Business Ideas
Last updated on Jul 15, 2021
Kate Bailey
Freelance Editor
Nov 25, 2020
Lockdown Two is here! As self-employed people and freelancers, we scream into the indifferent abyss and wonder: how will this impact us? Many have taken our earlier advice and have begun to think about new business ideas, or applying their skills in a new way. But, not all good ideas are good business ideas. So, how do we as freelancers and self-employed folk assess that?
The business concept, in addition to things like business plan and liquidity budget, is one of the most important components of a company. What then characterises a good business idea? Here are some questions to ask yourself when evaluating your ideas:
Does your product or service meet a real need?

Is your business idea right now, is the market ready?

Is your product or service completely unique, or does it have a unique twist that sets it apart from the market?

Can your business idea last over time, or does it risk becoming obsolete quickly?

How strong is your business idea? How stable would it be during, for example, a recession?

When starting a business, you often do not have to look that far to find a first focus on your business. What are you, your friends, neighbors and relatives missing? What are you interested in or what would make your everyday life easier?
What characterizes a good business idea?
 A smart business idea fills a gap in the market
A classic definition of a smart business idea is that your product or service should fill a gap in the market by meeting a need that no one else has met yet. In today's world, this can be easier said than done, as "most things have already been invented". However, this type of business idea is more rare among business startups today.
You do not just have to look for business ideas that do not exist
But a business idea does not have to be revolutionary to work. Sometimes it is enough to further develop a proven business idea. Ikea is a good example of this. The business concept was far from unique - furniture has been manufactured and sold for a long time. What was instead unique was the logistics - by letting the customer assemble the furniture himself, a lot of benefits were opened up in terms of logistics, warehousing and distribution - which enabled a lower price.
New business ideas often "old"
Many of the very latest and more well-known business ideas have emerged from the new sharing economy. Here, too, we find traditional business ideas that have been modernized. Examples are AirBNB, which is actually a form of hotel business, and Uber, which, after all, is actually a kind of taxi company. They fill the same needs in the market, but in a completely new way. It can be said that the business concept is quite similar, but the business model differs markedly.
Now, we want to apply this framework and these questions to what your idea is. Struggling for inspiration? Well, do not worry you are not alone here! So, perhaps you'd like to practice with some of our ideas. We collected together a range of business ideas and concepts that may be applicable to you during this time or rather, allow you to frame your current offerings slightly differently. As you find something on this list and are hit with the lightning bolt of maybe - apply the framework above and see what comes out!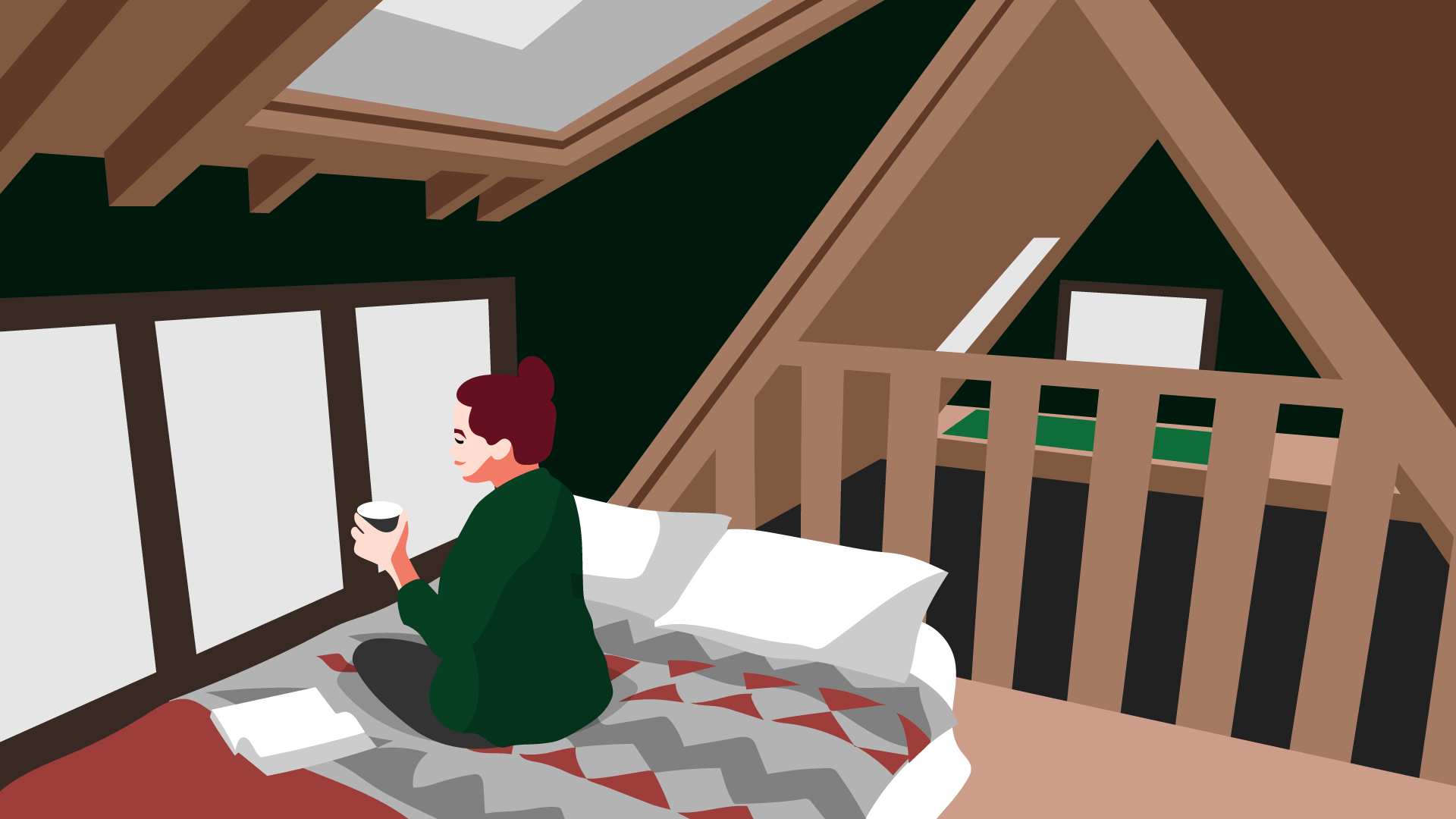 Simple business ideas with a quicker and more flexible startup pathway
Consultant - do what you already know to your business idea
Have you gained experience in a certain area over a long period of time? Then you can become a consultant - and turn your expertise into a business idea. Are there already many consultants with your knowledge? No problem - just find an entrance that makes your consulting business unique. Becoming a consultant is for many the gateway and the easiest way to your own business.
Traditional profession with a twist
Think about whether you can do your own thing by adding an extra twist to a traditional profession that you are already a master at. Cycling The plumber is a good example of such a heated business idea. The company combines a traditional profession with an environmentally friendly mode of transport - which also saves time for both their customers and themselves. Something Borrowed also does its own thing, by offering clothing rentals online.
Conduct franchise operations
An easy way to test life as your own. Here you do not have to think about the business idea at all, as there is a clear business model and business idea from the start!
Do something for all parents
This is a group that never stops looking for products and services that make life more fun and easier. Here is a plethora of different approaches, everything from self-designed products to childcare or smart solutions for travel, for example. Maybe there is a way to apply your skill set to this very specific and always booming business area.
Make your hobby your business idea
As a counter-reaction to mass production, we today appreciate handmade things that are home-made and preferably in natural materials. We want locally produced and environmentally friendly. Maybe you can turn something you already do and love into your business idea?
Business ideas for you who want to work from home
Dropshipping - run e-commerce without your own warehouse
If you have an aptitude for online marketing and search engine optimization, but do not dare to build a large stock, dropshipping can be a good option. Dropshipping is a way to get started with your own web shop - without having to invest in stock costs and purchases of goods. The supplier provides it for you!
Educator online
Do you have specialist knowledge and a pedagogical vein? Then it may be time to sell your knowledge online! Today, there are thousands of opportunities to easily reach out to many with very niche knowledge on different platforms. Web course, Youtube channel or email school are all different examples of how you can reach out with your knowledge to others.
 SEO Consultant & Performance Marketing
Today, all companies want to come out on top when their customers Google for services or products that their companies offer. You who have an iron grip on meta descriptions, page titles and keywords can sell your services to companies that need online marketing.
App developer
If you are a good app developer, there are two tracks you can choose from when you want to start your own. Either you sell your services to companies that want apps for different purposes. You then work as a consultant and sell your services per hour or per project. Or you can come up with your own app idea that you launch. But the competition for users is fierce so it is important to have a really good idea and to market the app in a good way. The advantage of having your own app is of course that if it is used well, the app can generate passive income - you can receive income long after you have stopped working with it.
Create websites
Are you a web developer and a fan of Wordpress, for example? Then your business idea can be to create websites for companies. The market here is far from saturated - up to four out of ten small companies do not have a website!
New business ideas in ''hot'' industries
Recycling and upcycling
Recycling and environmental thinking are completely up to date. It is extra popular to recycle and at the same time create something new. Bags of worn jeans, mirror frames from old windows and candle lanterns of jam jars are just a few examples of upcycling.
Digital PT
The health trend is strong and we train like never before. More and more people also want a coach who supports and helps them in their training. Especially in 2020, the trend of digital coaching at a distance has flourished for obvious reasons. If you are an expert in training and what food to eat to perform at the top, it can be your business idea. Many digital PTs sell ready-made diet and exercise schedules and you can also supplement with selling exercise products that you sell online.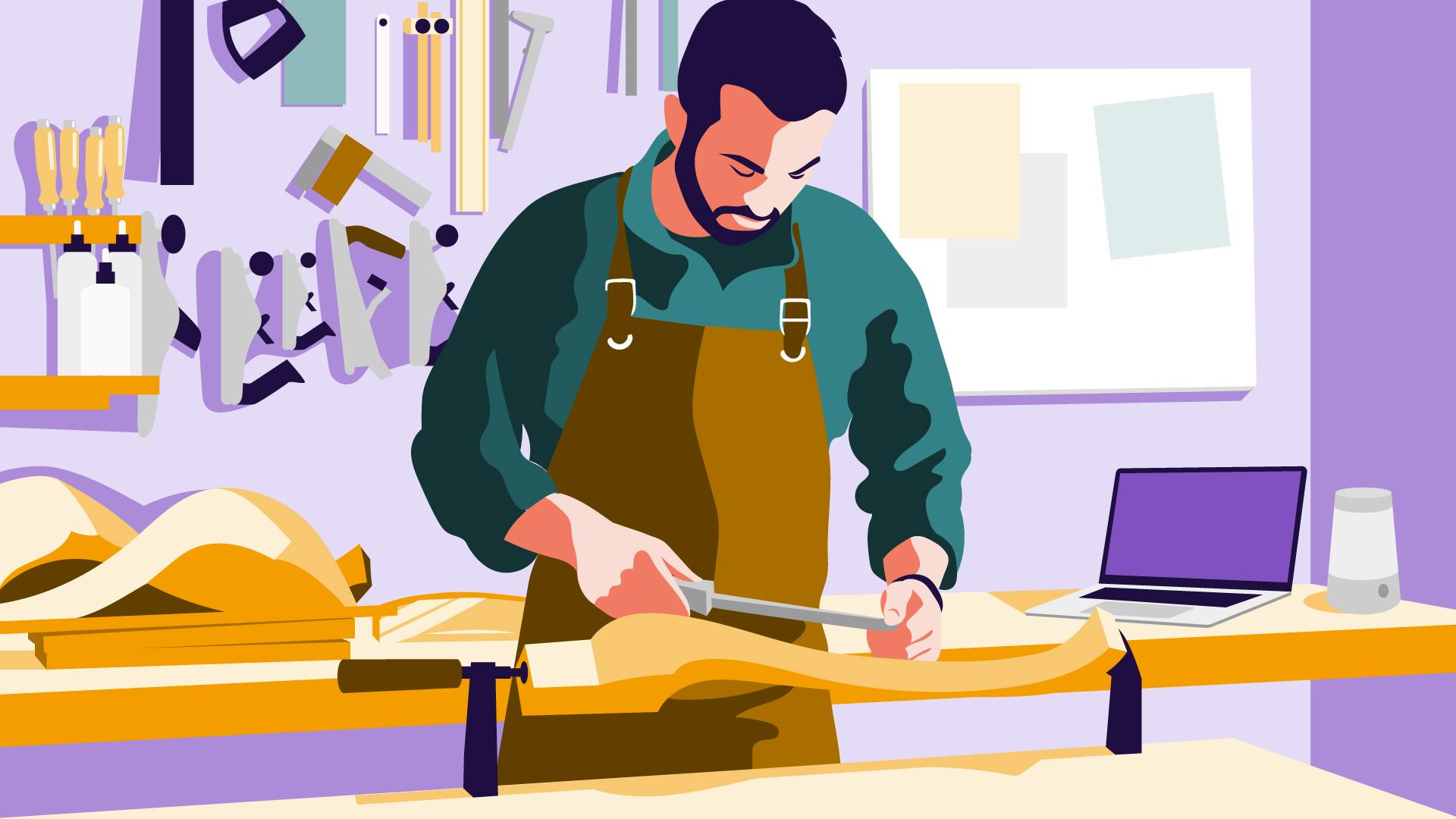 Gifts online 
Feeling crafty? Great, because more and more people are shopping for gifts online. It is easy, quick and easy to get to the person who will receive the gift. Your business idea will be to offer home delivery of wrapped packages and gifts directly to the recipient. You can decide for yourself if you want your customers to be able to choose packaging or you can let them choose paper, ribbons and cards on your website and then directly see the result of the finished wrapping.
Food truck 
A food truck is like a small truck with restaurant equipment. The phenomenon appeared in the German food sky a couple of years ago with explosions of larger market style gatherings and festivals (R.I.P). Since this, there has been an upward trend trend with food trucks spread in Germany. Often, food trucks are niched on a certain type of food, so which food becomes your business idea is entirely up to you and only the imagination sets the limits.
Stylist 
Are you good at beauty and style? Then you can start your own as a stylist. A stylist works with selecting clothes, make-up and the like for people who are visible to the public. These can be, for example, TV presenters, bloggers, artists and influencers. The stylist often works with others such as make-up artists, hairdressers and various representatives of fashion and jewellery companies. Being a stylist is a job that varies depending on the assignments you get, but many are self-employed. And this is a job that can be performed digitally as well.
Influencer 
Don't laugh - so many comedians in Berlin are actually forced into this now. Influencer can include things like having a Patreon for work or writing or online performances. The irony is that there is no real barrier to become an influencer if it is in your desires. Youtube clips, Instagram posts and blogs are some of the tools influencers use when sharing themselves and their surroundings. If you have enough followers within a target group that is interesting to the companies, you can charge for collaborations and advertisements. A good business idea for young people who are often in the target group themselves!
We hope these are some inspiring ideas for those of you facing new challenges during the Corona pandemic. No matter what, this virus does not discriminate and no matter what, as a freelancer or self-employed person in Germany you will need to expect and prepare for changes to your work, business and lifestyle. Hopefully, we have provided useful considerations for assessing new business ideas.