Self-employment
Freelance Business 101- Do you need a workspace?
Last updated on Feb 21, 2020
Kate Bailey
Freelance Editor
Mar 25, 2019
This is a question that will arise not just when you are first starting your business - when the answer is commonly no - but throughout your freelance career as you work to decide what balance and formula works best for you. Of course, money and resources are always the first points of questioning. That said, there are lots of options each with their own set of pros and cons that are a middle ground. Maybe they even become permanent ground. But, like anything in business, it is a decision to be made with careful consideration towards yourself and the goals of your business. So we are going to explore what these options are, and ask all the right questions you are likely asking yourself if you are deciding if you need a workspace.
Home office
Establishing a dedicated office space in your home is a great option for freelancers. However, there can also be some drawbacks to working from home, so it's best to look at both sides of the story.
Pros
1.
Not only you create your workload, clients and workflow when running your own business but you can also create a workspace and routine that suits you perfectly. Working from home, you have complete control over your work environment and routine. There's so much flexibility to tailor things to your own specifications.
2.
Find your work better within hours that don't match the traditional 9-5? Your home office is available 24/7. Prefer a standing desk or exercise ball to the standard office-chair-and-desk combo? There's nothing stopping you from setting up your office however you like.
3.
Money and other resources - by centering all of your expenses in one space and having the option of coffee, food and utilities all at home - you are essentially one-upping yourself on cost management in the explicit monetary sense. This is of course after the initial cost of setting up your home office (technological equipment, furniture etc. – which you can claim on tax , by the way). Still, that an important factor considering you will be there so much, and for such extended periods of time.
4.
No commute - no running for the train, no delays, no mouth-breathers listening to techno in the Apple Airpods and no screaming kids on their way to school. Then, of course, you are saving the expense of public transport or commuting costs (which, is good for the environment by the way!) and you are also avoiding all the temptations that come with the commute: picking up a burger instead of eating your groceries at home.
5.
No daily grind - well, kind of. This depends on you. But certainly you will alleviate many of the pressure others may face in the 9 to 5's, that can result in monotony and general lack of work life balance as well. This is usually one of the fundamental reasons people choose to become freelancers to, one could hypothesise.
6.
Flexibility - there is a certain pleasantness in going to classes morning or midday, or not having to skip out on work to go to an appointment - or in the very least having the capabilities to plan for all of these daily occurrences that can fit right into a schedule based around your home or neighbourhood. No permission needed!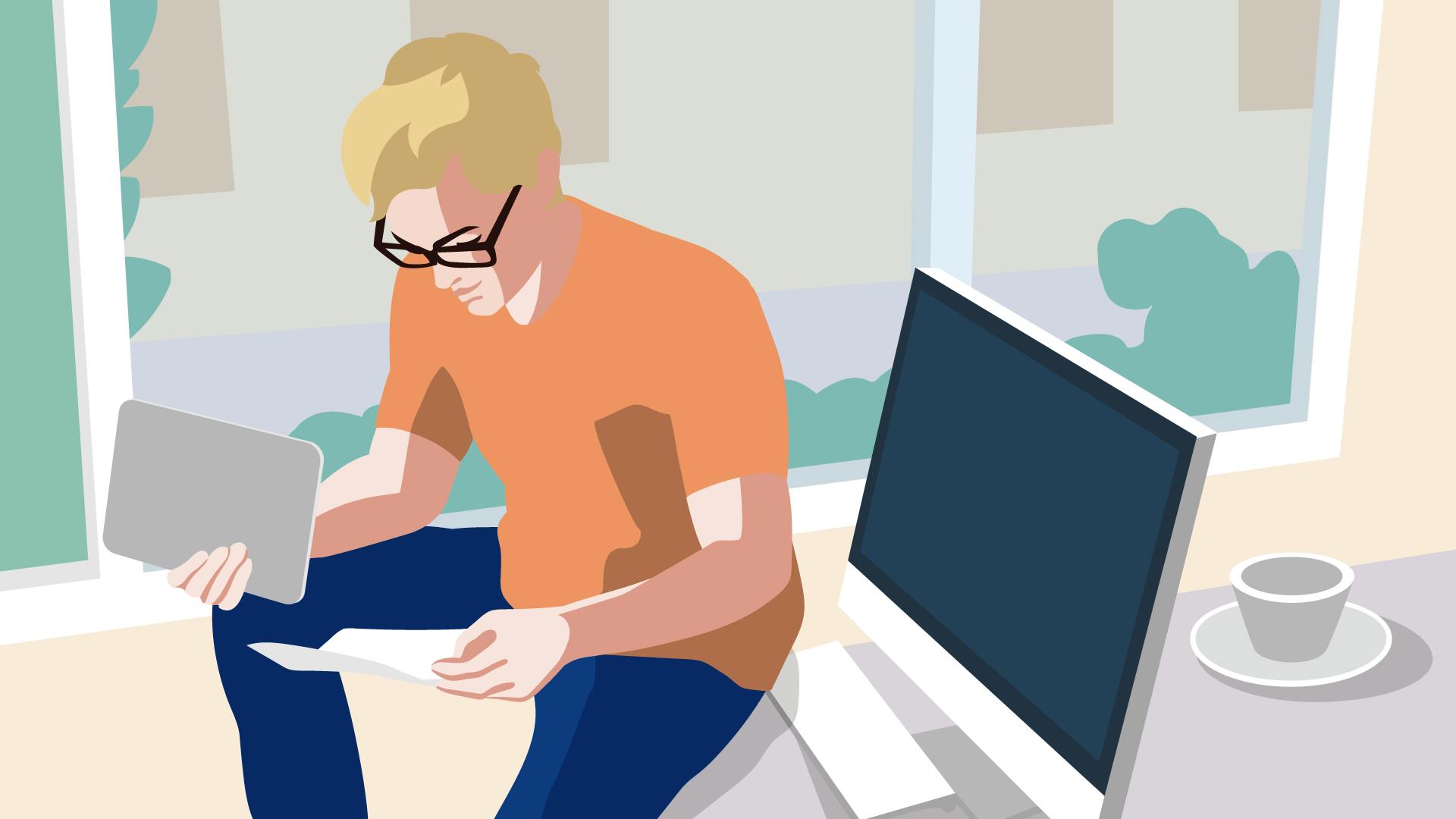 Cons
1.
Many of those working at home encounter issues such as self-discipline and avoiding distractions. This is also one of the catalysts to thinking that you maybe are in need of a workplace. Those struggles along the lines of motivations and so forth are natural and unavoidable - but if you are struggling to move past them you will naturally begin to question whether working at home is for you.
2.
Isolation. Yes, even those who greatly value the silence of home or working from home can experience a sense of isolation from the 'real world'. It is a double-edged sword, as just like above, you may miss small things like commuting or talking about Netflix with your colleagues. You may miss the teamwork or even the validation of regular working life. For your own mental health, it's vital to ensure that you're getting some social time in throughout the week if you're freelancing from home. Whether it's a quick coffee or lunch with a friend, or even just shaking things up and working at the local cafe every now and then, human contact can really make a difference to your mindset and wellbeing.
3.
Similarly, you can begin to cross over work and life a little too much when you are working from home - no matter how much working at home initially helps you establish it. Especially once you are just getting started on your business, it can be hard to make ends meet. You're constantly pitching and searching for clients and jobs, and you might end up taking on more work than you can feasibly complete in the time frames you have given. When this happens, it can be all too easy to forget to set boundaries on your work time – especially when you work from home. Your office is always right there, after all, and there's nothing stopping you from working into the wee hours every night. While it can be convenient it is often not mentally healthy to consistently work this way.
All of that laid out - it is not as simple as going out and getting a lease and an office or landing a desk in a space. There are quite a few options. Let's start with something Germany does really well: coworking spaces.
Do your thing, not your taxes
Working from a coworking space
In recent years, coworking spaces have become an increasingly exciting option for freelancers. And in fact, it was born from a lot of independent creators and workers not being able to individually afford their own spaces as costs for space soar in major cities. That, and the fact they kept getting kicked out of cafes! Just kidding. Usually, a coworking space is set up just like an office - meaning there are quite a lot of the same amenities that a lot of different people can use. Desk space, and sometimes even entire sections are rented on a daily, weekly or monthly basis. As with working at home - coworking spaces can be a double-edged sword as well. Let's explore the up and downs of working in a coworking space.
Pros
1.
You can treat a coworking space just like your office, without the burden of paying for one. It is great in the sense you can still keep your routine and freedoms - but add an additional layer of structure - as in, you have somewhere to be and somewhere you are paying to be. Maybe this is the middle ground for those needing a little help when it comes to working from home. A coworking space is still an external workspace. The mere act of getting up, getting dressed and going there can help you settle into a more regular routine. If you're transitioning from a 'normal' job to freelancing and finding it too hard to establish a work routine at home, perhaps try a week at a coworking space to see if it suits you better.
2.
Some people really and genuinely thrive from the infrequent and unplanned socialising that can occur in office life. Again, it can be a nice middle ground in the sense you do not have to work with other people, but you have the benefit of being around other people. For example, coffee time or lunch time? Maybe a chance to catch up with someone or have some human interaction just to break up the monotony of the day. People at a coworking space will often have a specific understanding of your life and demands and that can also be beneficial in the social sense.
3.
Recommendations - there are many people who know many people, and who might help you know those people if you are working around them a lot. Networking is part and parcel with freelance life, no doubt, so working at home alone can often mean making it apart of extracurricular activity. At least when you are coworking the networking part can be a little 'built in'. You will find yourself hearing of more opportunities, being introduced to people - and vice versa - as your network builds around you, you may find you need others for collaboration. There are always chances for new connections and interactions!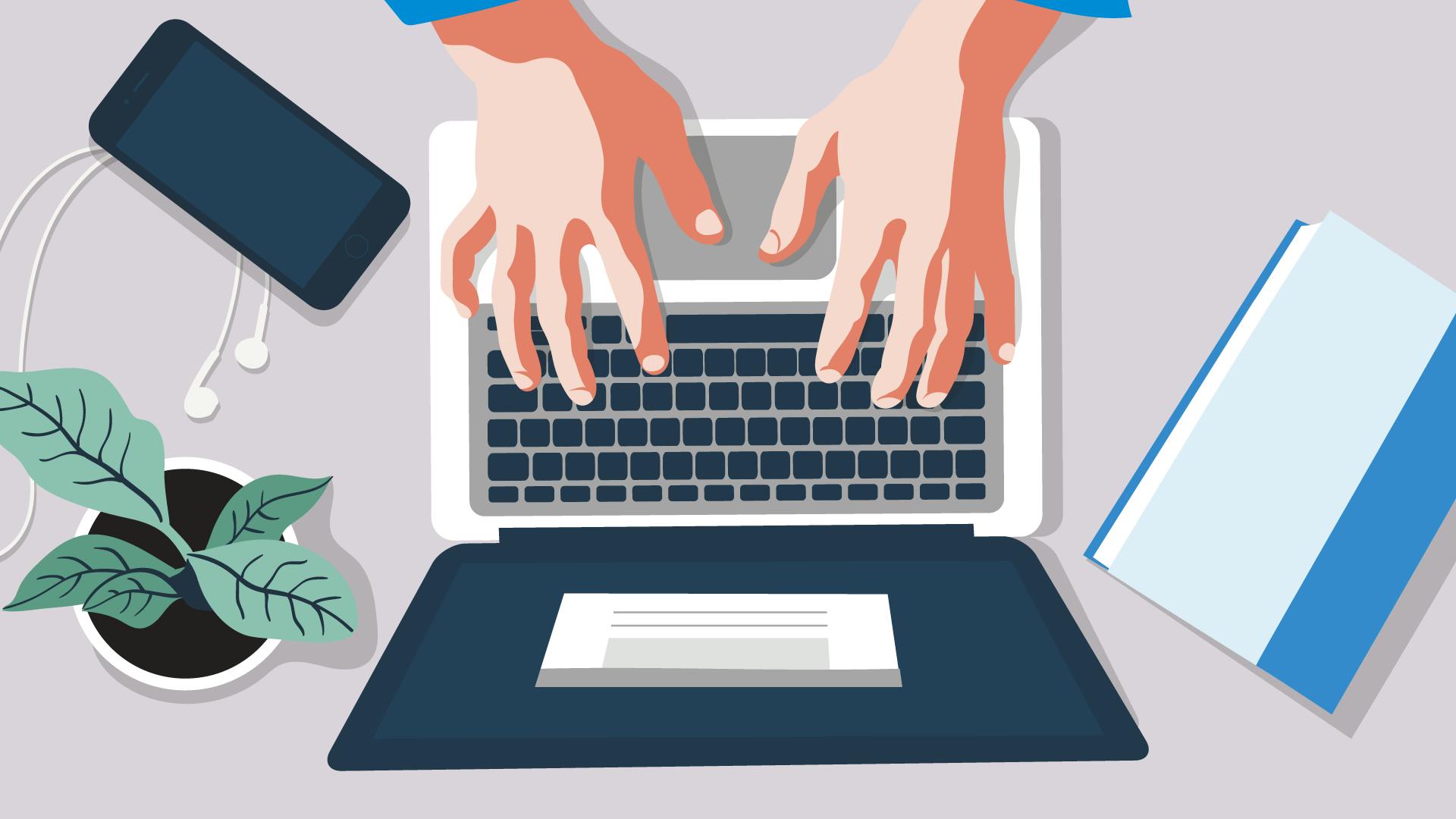 Cons
1.
There are distractions in a coworking space, too - no fake news here. Just as there are myriad things to distract you when you work at home, there are distractions abound when it comes to a coworking space as well. (Let's face it – there aren't many workplaces at all that are 100% distraction-free!). It can be loud, you can get caught in conversations that go on just a little too long, and there are so many different people working on different things - and well, it could be a little overwhelming depending on your personal temperament. Then, of course, the after-work beer or the longer lunch than you had planned - these are all things that could potentially take time you had not planned to be taken. Which, in that sense, means you are just paying to have the same problems you were having at home.
2.
Money. It makes the world go 'round and it is, of course, the one thing you will need to pay for the space you need. One of the biggest apprehensions freelancers may have about coworking spaces is the cost involved. While working from a home office is effectively free (apart from equipment costs), there are consistent costs involved in renting a desk in a coworking space. Depending on the location and status of your coworking space, these costs will vary. You'll usually be paying on a daily, weekly or monthly basis for the use of your desk, any technology provided, and any other amenities included in the space (such as a communal kitchen). Then, of course, there are incidental expenses that will accrue through the days. It has to be a very safe bet to be able to take on the commitment of paying for a space - even as a middle ground option.
3.
There may be restrictions on hours you can work and this means, maybe you are the boss of you but you are not the boss of your space. That is just how it is. Common restrictions can include business hours or weekend availability. Of course, the space can be used for other purposes meaning it could have a function on the exact same day a huge project is due and you just can't get the space to concentrate. There is a definitive lack of freedom in this regard, so extra special attention is needed if you can not find a space with broader rules that suit you and what you need. There are many spaces that offer flexibility, so do shop around!
These are the options outside of taking a space on, entirely on your own. In a future Kontist article, we can go into further depth regarding the financials of running and maintaining a space. But it important to consider the in between steps and that is where most freelancers will find themselves in the first phases. So, 'take some space' and think about what will work best for you!