Self-employment
 Self Employed and Freelancers: the economy and corona in the long term
Last updated on Aug 9, 2021
Kate Bailey
Freelance Editor
Jan 5, 2021
We know last year has been all about bad news - and we do not want to bring you more. Rather, as we head into the new year we want to reflect on the long term impacts of the Corona crisis on the economy. We often talk in detail about planning and being one step ahead on this blog, and we want to share some of the insights we have researched to best prepare you heading into 2021.
Yes, we have discussed the topic of Corona at length but what we know is that this crisis is not just about today, but the burden of the future and maybe even yours as a freelancer or self-employed person. Can we say all of these things will happen for certain? No, none of them are death or taxes! Ha! Should we all be aware of them?
Yes. Perhaps you know the saying of Benjamin Franklin who once wrote: "an ounce of prevention is worth a pound of cure". In fact, he originally wrote this under an alias identity and contrary to popular belief he was not talking about health, or foreshadowing anything, he was in fact talking about fire safety.
In fact, what he said in full, and for the more existentially minded of you perhaps you see our point here: "In the first Place, as an Ounce of Prevention is worth a Pound of Cure, I would advise 'em to take care how they suffer living Coals in a full Shovel, to be carried out of one Room into another, or up or down Stairs, unless in a Warmingpan shut; for Scraps of Fire may fall into Chinks and make no Appearance until Midnight; when your Stairs being in Flames, you may be forced, (as I once was) to leap out of your Windows, and hazard your Necks to avoid being oven-roasted." So, we will let you mull over this existential thought, and carry on with assessing the long term effects on the economy of Corona. 
As a note, we do of course want to talk about freelancers and the self employed but there is no discussing them in this context without looking at the entire macro ecosystem. 
It is difficult to predict how long restrictions will last for private households and companies and what economic and social processes will result from them. This leads to consumer reluctance to buy and less investment by companies. As a result, overall economic demand will continue to decline.
In principle, it can therefore be assumed that there will be a decline in economic output of at least six percent in Germany this year. World trade is also likely to decline by 15 percent last year.
For comparison: in the financial and economic crisis of 2008/2009, world trade collapsed by around eleven percent in 2009. The economic consequences of the Corona crisis for both Germany and the global economy will therefore be much stronger.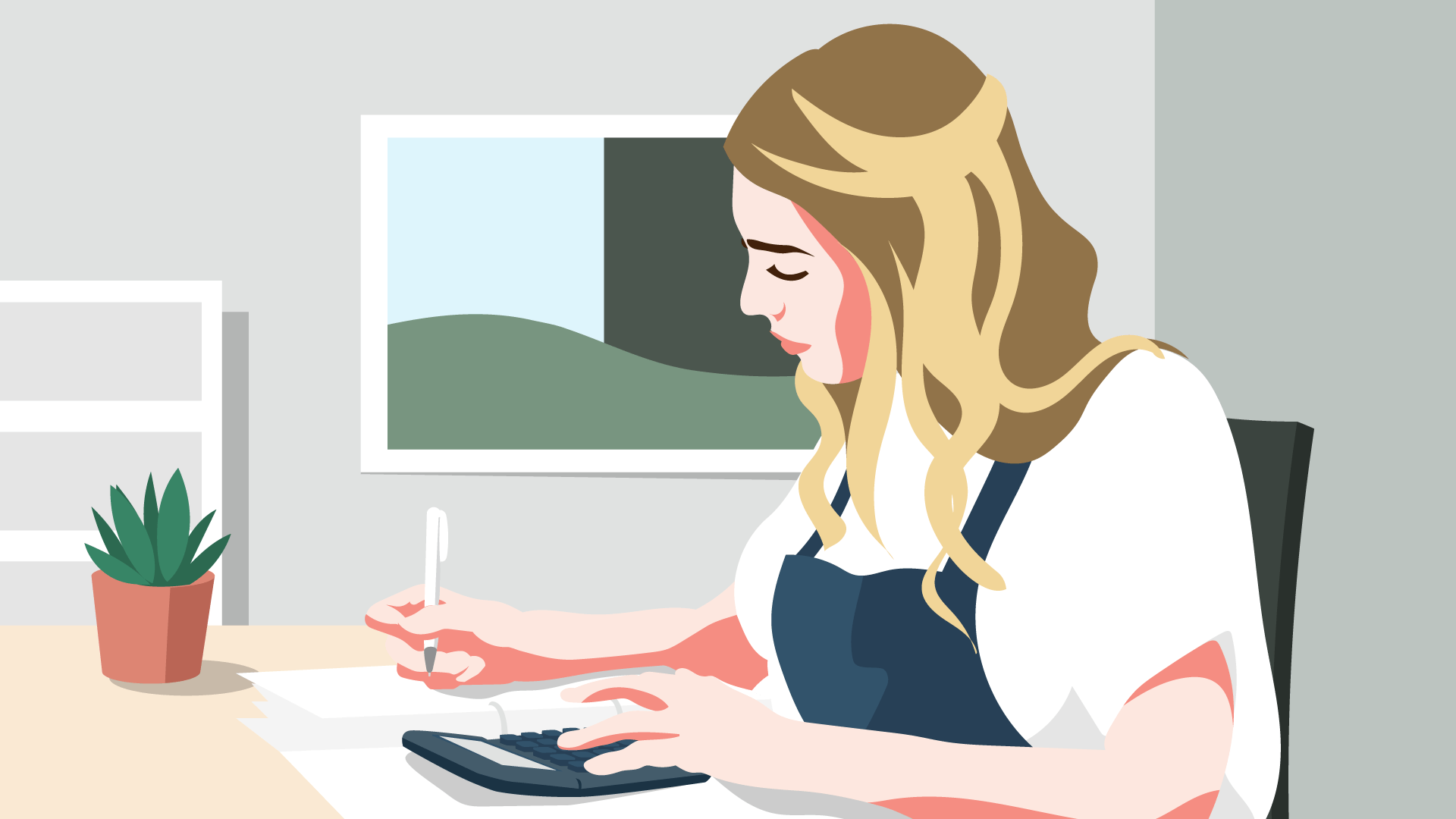 The 2008/2009 crisis had its origins in the finance and banking sector. Due to bad loans, banks were able to grant fewer loans to companies, which resulted in losses for companies during the crisis. That then had real economic effects. The current crisis has its origins in the real economy. The epidemic policy measures and the increased absence from work lead directly to real economic losses. Companies can produce less.
At the same time, there is less demand. The loss of income in companies and households is in turn carried over to the financial markets. In the current crisis, we are dealing with very significant price losses on the international stock markets, which are more rapid than during the financial and economic crisis of 2008/2009. This should be the liquidity position of companies and thus aggravate real economic problems. Large companies are financed in part through the stock market, which means they have less money to invest when their stock values ​​fall, while the economic outlook for companies has deteriorated.
The latter is also a problem for small and medium-sized companies, which make up the majority of all companies in Europe and Germany. Because due to the worsened macroeconomic outlook and the containment measures, an increased risk of default on corporate loans is to be expected. To compensate for this, banks are making it harder to lend to healthier businesses by, for example, charging higher interest rates or issuing a lower volume of credit. The actual defaults and the increased risk of default are putting a strain on lending to companies, especially in the sectors that are badly affected.
In times of recession, there are major upheavals in the real economy and thus consumer and investment reluctance. This makes sense, for example through tax cuts or an increase in government spending. When making a selection, care should be taken to ensure that these are as effective as possible and do not lead to distortions.
Effective measures have leverage effects on consumption or investment. In order to avoid distortions, the measures should be designed as broadly as possible and not specific to the industry. Care must also be taken to ensure that economic stimulus measures are brought into line with the recent progress made in relation to climate policy and long-term growth targets. That is why measures such as lowering indirect taxes such as VAT, relieving weaker income groups with income tax or direct consumer vouchers should be preferred.
The German economy is dependent on world trade. It will therefore also depend on the extent to which our next trading partners, i.e. other EU countries, Great Britain, the USA, Japan and China, introduce easing and how quickly production can be resumed there. Additional factors are the disruption of international supply chains and the interdependence of international production. It should take some time before they work properly again. 
Now, the Federal Republic of Germany has had a government respond with respectable consideration towards the business community - especially when compared to anywhere else. In fact, small companies, the self-employed and freelancers receive extensive and rapid support. The federal government is providing 50 billion euros to provide unbureaucratic emergency aid for small businesses, the self-employed and freelancers.
This means that grants for operating costs are granted once for three months that do not have to be repaid. The emergency aid complements the programs of the federal states. The applications are therefore processed from a single source in the federal states. According to the BMWi, companies from all sectors of the economy, including non-profit companies or social enterprises, organizations and associations that are permanently economically active in the market, are eligible to apply.
These include youth hostels, school camps, family vacation centers, organizations of international youth exchanges or political education, facilities for disabled people or independent organizations of international adoption agencies. Solo self-employed persons or self-employed members of the liberal professions in their main occupation are also eligible to apply. This is pretty healthy and while you may still struggle many countries have abandoned their self employed and middle class. 
The KfW banking group, a public-law credit institution, has started a special program for loans to companies that now have liquidity bottlenecks due to the containment measures. The federal government has approved a guarantee of around 460 billion euros for this aid package. This means that the companies can apply for loans from their house bank at KfW and the liability for these is largely assumed by the public sector via KFW.
In addition to this, the federal government has an economic stabilization fund was founded with a total volume of around 600 billion euros. The solvency of companies is to be guaranteed and lending to be made easier through guarantees and equity aid. It aims primarily this fund at larger companies with 250 or more employees. 
In order to relieve companies and the self-employed in terms of tax, aid measures such as the reimbursement and adjustment of advance tax payments, deferral of tax payments and the suspension of enforcement measures were introduced until the end of 2020. You can read more about that on the Kontist website here.
So, it is not all bad news for the long term but it is still going to be a journey, and it is one we wish you well on into the new year as you continue or begin a journey as a freelancer or self-employed person.