Self-employment
Six ways to monetize your talents as a freelancer
Last updated on Feb 21, 2020
Are you sometimes worried how you'll get by should you get sick? Do you dread going on vacation because being away from your computer also means you don't make any income? And how do you feel about running out of project work? It's scary, right?!
To me, it always felt intimidating to not have any income at some point. It actually happened. A few months into working as a freelancer in a cold and rather depressing February, not a single client request reached my inbox. No one seemed to care I was available for work. Having all that time made me think about the differences between businesses and freelancers. Businesses often sell products. Freelancers sell their time. If the demand for the product grows, businesses can produce and sell more, make more revenue. But as a freelancer, a solopreneur, if you become more in demand, how do you see yourself meeting the demand for your time?
But let's get back to my dry spell back in that cold February. I was in no place and had no interest in producing products, but I realized there were many businesses that had the needed infrastructure to do so. All they needed was creative input. The answer to my problem seemed simple: instead of trading time for money, I wanted to trade my knowledge, skills, and talents, bumping up my earning potential by creating work that could scale. I needed to find partners that produced on demand and that would pay me success-based royalties.
Royalties are never a quick win. It's not that you'd do something and see the remuneration in your bank account immediately. But it's most certainly soothing to get that $60 USD after you spent a day hanging out at the pool, or receive a $200 USD remittance when, once again, no one seems to be bothered to reply to your emails for something you produced two years ago.
Should you run low on client work, don't panic. It's normal for every freelancer to experience good and bad times. Even the most successful solopreneurs experience moments when no work comes in. But instead of seeing it as a bad omen, see it as a chance to produce some work that will pay off over time. Now, and with so much time on your hands, let's create something that scales. Here are some ideas of what you could do to build up multiple income streams and help supplement your income:
Craft templates
If you have an eye for aesthetics and know how to use Photoshop, Illustrator, or even Keynote or Powerpoint, then set aside some time to create templates. In recent years, the standard for how a CV looks have changed and even people applying for jobs outside the creative industries now need a beautifully designed CV to help them stand out amongst the other applicants. And it's not just CVs that need to look great with a good template: cost estimates, invoices, pitch decks, and keynote presentations need to be beautiful too! Not everyone is as visually gifted as you are, so this might be your chance at generating some scalable income.
A good outlet to sell templates is Creative Market . Before you open Photoshop and start crafting the next bestselling CV template or keynote slides, you should check out the platform and look at what's already available, what's popular, and what sort of assets seem standard as add-ons in the bundles that sell well. Of course, how you present your files matters too, so compelling sales text and eye-catching cover images are both a must! If Creative Market doesn't feel like a perfect platform for you, why not try Gumroad ?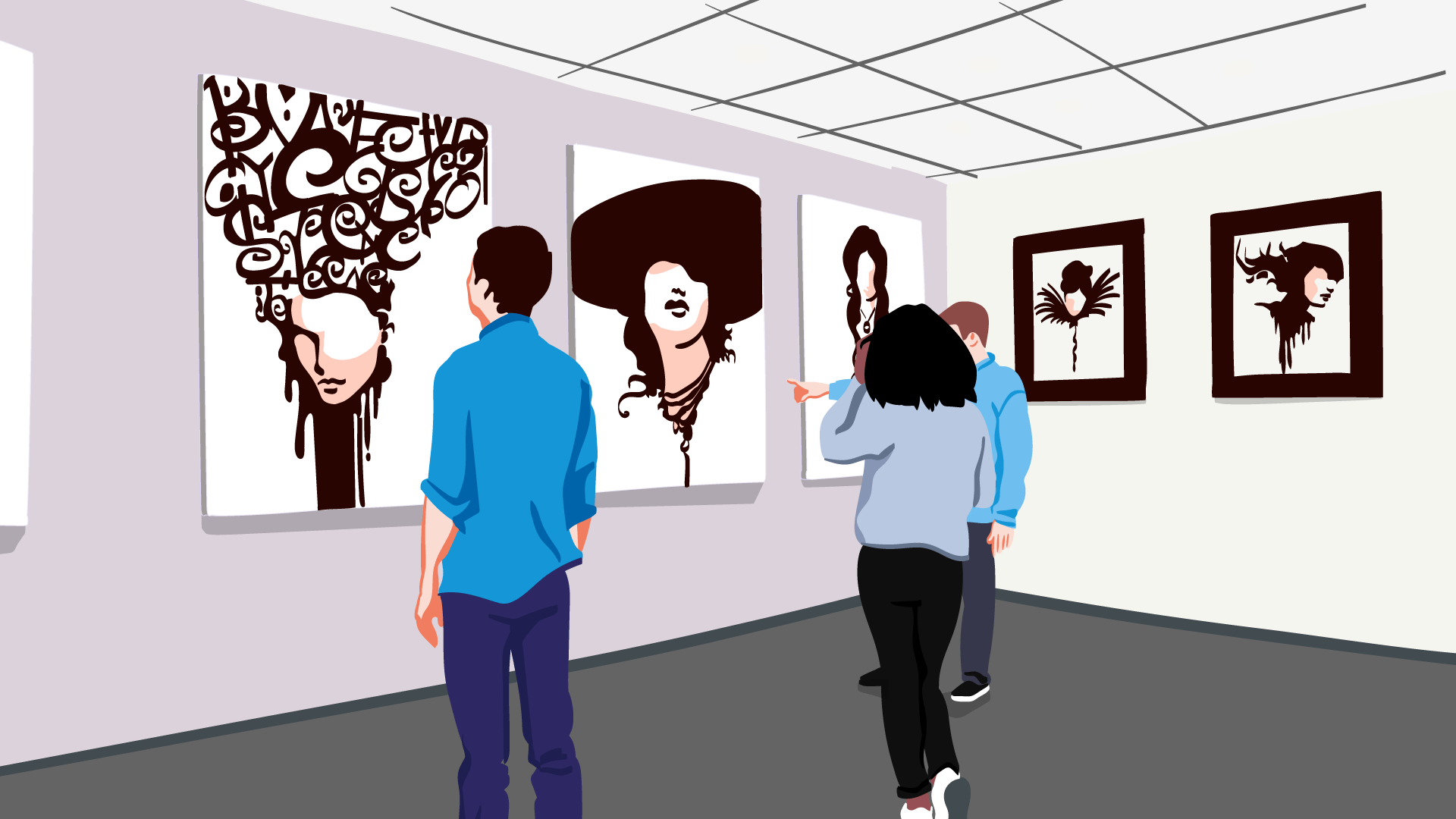 Illustrate
When you look around, can you spot objects you bought because you liked their print? Do you own a phone or a laptop cover? A shower curtain? Do you have a fun coffee mug in your hand? Do you have art hanging on your walls? Now, wouldn't all these look better with your prints on them?
Sure, you could produce all these products yourself and sell them on Etsy, but that actually wouldn't save you time. Selling physical products would add to your already busy schedule and make for more work! The trick is to find a platform that will produce, sell, and ship the products for which you've designed prints. Of course, you'll most likely have to do some marketing to drive traffic to the websites with your products on them. It might even be that the first sale will come from your mum to help you bump up the ranking of your design on the platform.
When you decide to create prints and illustrations for products, you must also think about what platform might suit your style. There are several outlets and you should do your research before you start creating designs. Some popular platforms that crowdsource designs are Casetify , Society6 , or Threadless , and I'm sure with a little bit of research, you'll find some others that might put your prints on mugs, T-shirts, shower curtains, or iPhone covers.
If you see yourself more in the B2B sector and pictograms or simple graphics are more up your alley, you could also decide to sell graphic assets designers need. Many come to Creative Market to look for illustrations to use for website or print design.
And then, of course, there's also Etsy where you can sell digital assets too. Whether it's something of interest to scrapbookers or posters that people can print out to hang in their apartments, the possibilities are limitless. Not having to pay for shipping might give you some additional buyers from overseas who'd otherwise have to pay for expensive shipping.
Do your thing, not your taxes
Photograph
Ever considered selling the shot you just posted on Instagram? As the web's increasingly visual, the need for unique and authentic photography's been on the rise. The majority of articles come with at least one image and it's clear that not every outlet is able to afford a photographer to take suitable photos to go along. Many writers and editors use stock images to accompany texts, which is your chance at generating some extra income.
A major trend in stock photography is the first person's perspective, thus it could be that your Instagram photo could make you some extra cash on the side. There are several platforms such as ShutterStock , iStock , and Getty Images where you could sell your photos. I've been a fan and a seller on EyeEm because they also accept mobile photography.
Should you decide to try out stock photography, don't forget to add tags for buyers to find your images. The more specific you are, the more chances you'll have at actually selling photos.
Videotape
The majority of platforms that sell stock photography also sell videos. It's not uncommon for productions to fall back onto stock videos. Imagine an indie filmmaker from Mexico who needs a video of a sunrise over one of Berlin's landmarks. It's unlikely he'll jump on a plane to shoot it himself. But it might be that you passed by while walking back home after a long night out and shot a video that you then uploaded as stock.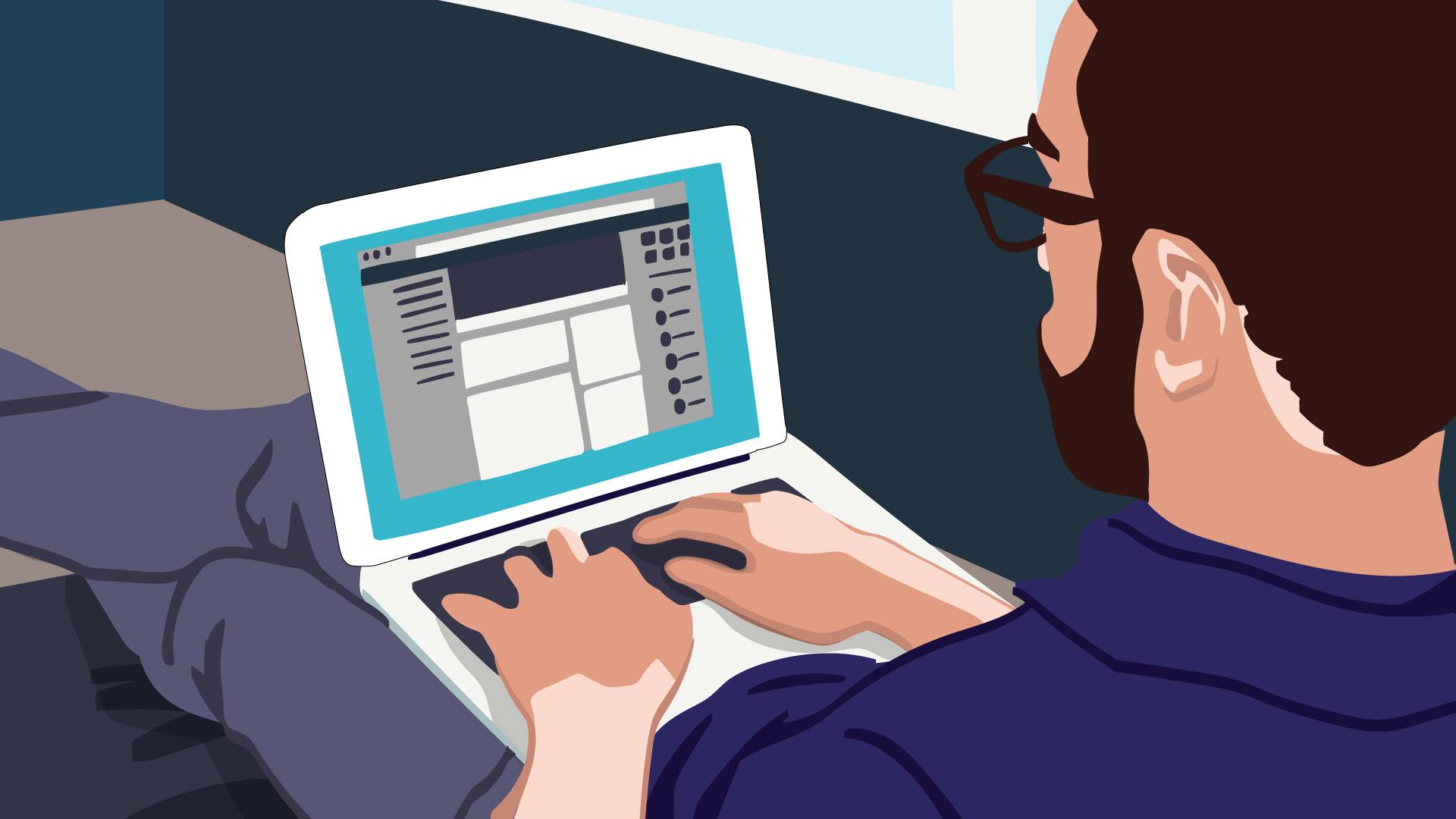 Teach
Don't know how to use any of the software mentioned above, but feel pretty confident about explaining things to people and you don't shy away from a camera? Why don't you teach a class on one of your special skills? You don't have to be a creative to share knowledge. Whether you're good at explaining personal finance, project management, SEO, or the basics of coding, there are outlets that will appreciate your knowledge and your dedication to helping others. You can teach on Skillshare , Udemy , Lynda , or even set up your own platform to sell online courses and charge money via Shopify or Gumroad .
Write
Do you feel strongly about teaching people, but the thought of taping yourself makes you jitter? No worries. You can write to share your knowledge. With Amazon, everyone can become a publisher, and if ebooks make you skeptical because you'd much rather publish in print, there's also the possibility to use Createspace , which is a simple tool to have your books printed on demand and distributed via Amazon.
Once you've submitted the print files, all you'll have to do is write an expressive description for others to find your book based on keywords, while also mentioning your books every on social media, your newsletter, and to the people you meet who seem interested in your expertise. Whether you choose to write nonfiction or fiction is for you to decide.
Do you feel inspired and ready to boost your freelance business by using one of the platforms mentioned above? Some of the ways to monetize your knowledge are hands-off once you've transmitted the data, while others depend on driving traffic to the sites. Whichever way you decide to go and whatever platform you use is fully up to you. After three years of freelancing, all I can say is that you'll be glad you invested the time in creating scalable income streams for whenever the next dry spell hits you (and trust me, they happen even after years of being fully booked).
Author: Monika Kanokova