Self-employment
New Year, New Bills, New Reminders: taking care of freelancer business
Last updated on Jul 15, 2021
Kate Bailey
Freelance Editor
Jan 9, 2020
The new year is approaching and just like every new year it is filled with promise and hope that we have likely expended in the dark, cold months of winter. In addition to this, we have the ever looming responsibilities bestowed upon us freelancers and self employed people - tax time and financial reconciliation time! Let's take a walk through all of the obligations you will have to meet as we close out the financial year of 2020.
Your VAT is / was / will always be due....
One thing we can quickly rule out here is that your VAT is likely something you do not have to worry about - in terms of an end of year reconciliation. Well, you will have had to have documented it and paid it - is what we are meaning. It should be the case that you are packing up files you have already seen and approved, and away you go. That said. One of the most common things I hear from freelancers in their first year, was their initial excitement of collecting an extra 200 EUR here and there on invoices, only to find they had to pay it to the Finanzamt as their prepayment did not cover it and their expenses did not balance it.
With VAT, and the subsequent reporting, you will declare all expenses you had and present the VAT you paid and you will also declare your income, demonstrating the VAT you charged to customers. The balance of VAT you paid for and VAT you collected, is the final summary of your business activity and determines if you owe the Finanzamt money, or if they owe you. For example, if you paid out 100 EUR in VAT spending, and charge 150 EUR in VAT 'collecting', you must pay the Finanzamt that additional 50 EUR. Vice versa if you spent more than you collected. Regardless, VAT is not your money.
The government relies on you to report and declare on a monthly or quarterly basis, and the only money you will be able to keep for yourself is your income, after tax. That's why Kontist designed their freelancer accounts as they did, with tools to separate the tax you paid or collected in real time - super handy for maintaining a realistic snapshot of your pre and post tax finances.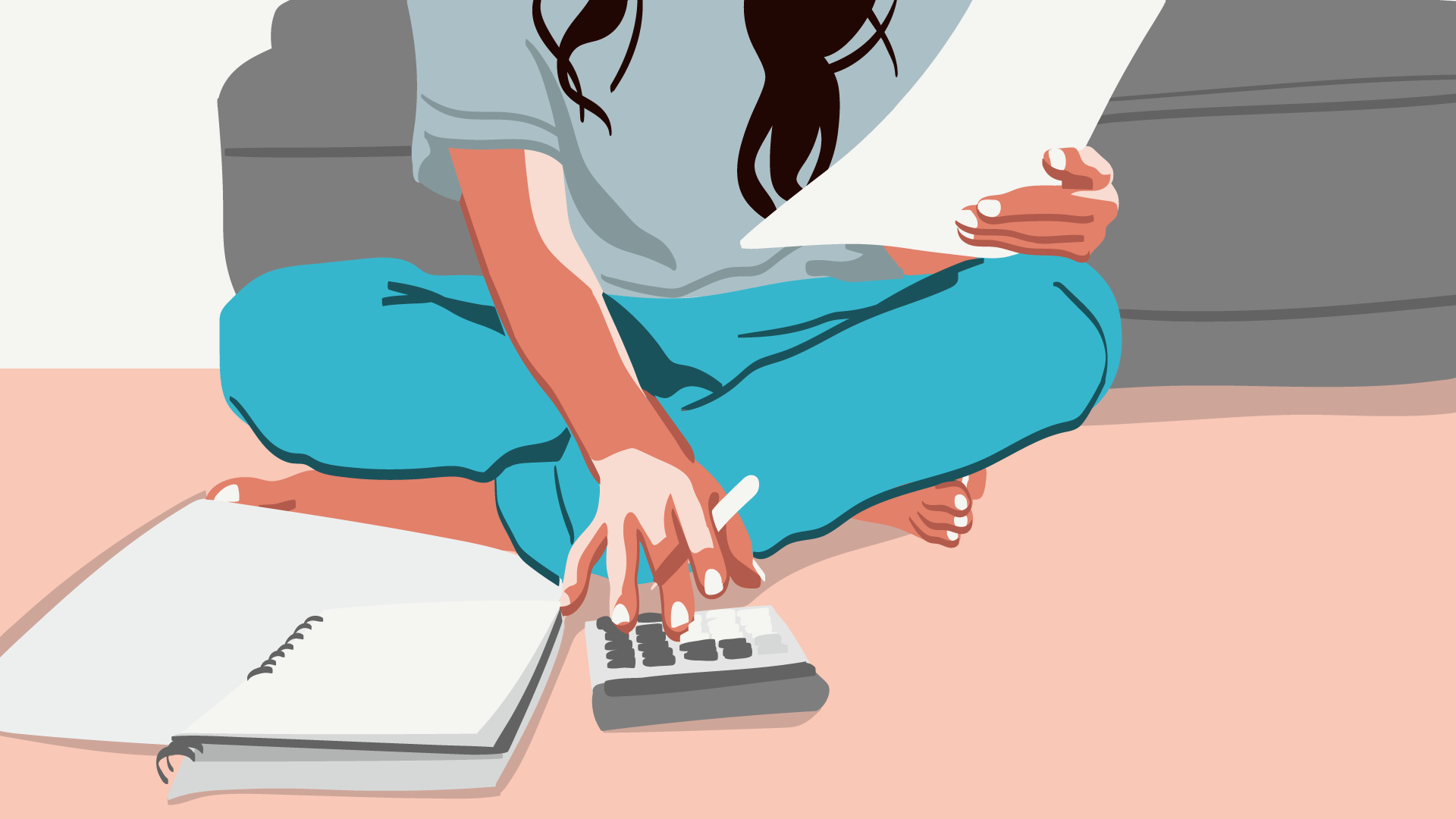 Three types of tax, and making sure you are paying only the right ones
For freelancers, or Freiberuflich, you will have registered your business through the tax office and will be sent your tax number via the mail. For Gewerbetreibende, more likely a trade profession, you register with Gewerbeamt, who will relay your application to the Finanzamt who will issue your tax number via mail.
There are three key taxes: Income Tax, VAT and Trade Tax. In addition to this, you may be required to pay social security provisions, and every person is required by law to have health insurance - for freelancers this means paying for it themselves on an annual or monthly basis. While it is not a tax, should be factored into the fixed cost as such. For the purposes of this article, we are going to assume you are just a freelancer and also that you are within your first two years of business. Which brings us to our next point, and back to VAT for a second:

According to §18 of the Umsatzsteuergesetz (VAT law) for the first 2 years after starting activity, you will have to do a VAT announcement (Umsatzsteuervoranmeldung) each month AND pay each month as well. For example, if you had a net turnover of 2000 EUR plus 190 EUR VAT in April 2016, you have to electronically announce that to the Finanzamt electronically by May 10th, 2016 AND have also transferred the 190 Euro into the Finanzamt's bank account by May 10th, 2016. You already know about the obligatory electronic announcement, but I'll bring it here nevertheless for people who (wrongly) think it's a big deal because it's not.
The Umsatzsteuervoranmeldung can be quite straightforward once you know your way around it, the Finanzamt has a software you can download, ELSTER and learn more how to use it: Freelancers Guide To ELSTER, where you fill in your name, address, tax number and the money you TOOK IN (turnover) for the last month and software calculates the VAT, you also fill in the summed amount of any invoices you PAID, and it then calculates the difference between the two VATs, which is the amount you will have to transfer to the Finanzamt that month.
You then send that filled in form to the Finanzamt just by clicking send (ok, choose in the menu " Datenübermittlung ''data transfer", the entry " Steuererklärung an das Finanzamt übermitteln = send to Finanzamt") and you don't even need a certificate to do it, so anybody who knows your tax number can do it (and since you have to print your tax number on all your invoices the door is wide open to nasty practical jokes...). No, not really, that's fraud! But chances are that you are well versed in Tax-ology and tax life at the point of two years in, so it is about assessing what is right for you and congratulations on making it the first two years!
The German Tax Year, a general look
The German tax and financial year follows a standard calendar year - meaning your financial year begins on January 1 and ends on December 31. Income Tax is most likely paid quarterly, in advance, based on pre-payment estimates from the Finanzamt. It can, at times, take two years to have accurate prepayment figures. VAT is most likely reported monthly, however, this can also be done on a quarterly term - either way, it too often carries pre-payment basis.
Trade Tax is also paid quarterly in the same circumstances as the income tax. Then, annually, you will complete a tax assessment once the financial year closes - which reports on your entire income, taxes, deductions, expenses and revenues. The deadline for this is the 31st of July in the following financial year. Therefore, your 2019 tax assessment must be completed and submitted to the Finanzamt by July 31, 2020. Having a Steuerberater can help communicate with the Finanzamt should you be having issues, but generally, keeping to the deadlines ensures no nasty issues with the Finanzamt.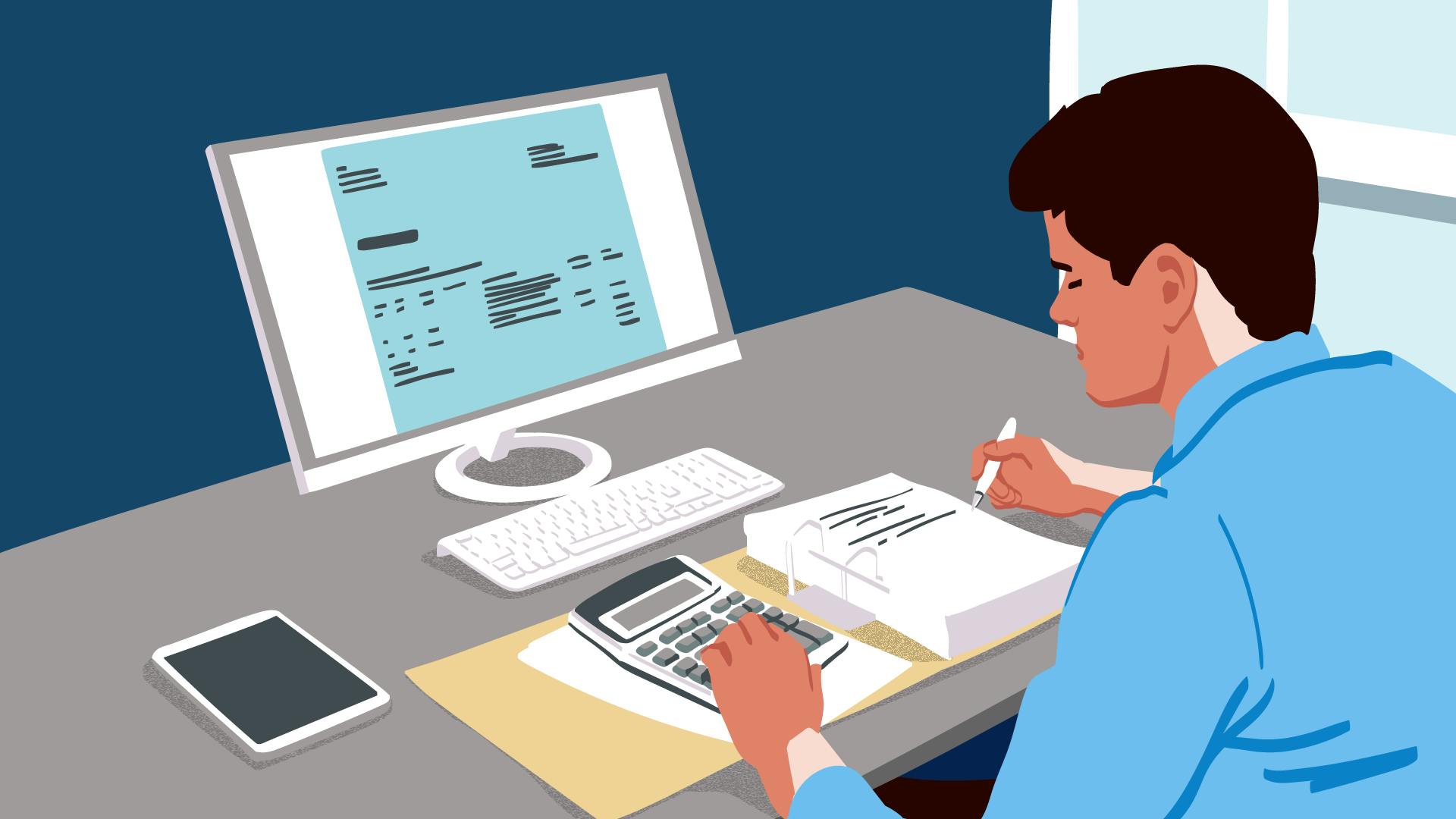 Having a tax agent?
There is no doubt the most assured way to progress and remain focused on your business is to just get a tax advisor! If you have missed the deadline already this year, it is the only thing that can keep you 100% out of trouble. It is really important to have a good solution here  - but hopefully now you know the best path forward from here, and just remember, don't let the deadline pass! Sometimes, the problem is not as simple as saying: OK, I will just get a tax advisor now. If you are in that situation, there are some other options.
Lohnsteuerhilfeverein
The Wage Tax Assistance Association Lohnsteuerhilfeverein is the first point of contact for anyone who wants to get their tax returns done cheaply yet professionally. The costs consist of a one-off admission fee of currently 12 € and a regularly payable membership fee based on your income. However, if you want to become a member of the Lohnsteuerhilfeverein, you have to fulfill some requirements. For example, self-employed persons, freelancers and business people are not allowed to use the help of the association. In addition, in addition to your salary, you are not allowed to generate any income that is more than 13,000 € per year.
It could also be super helpful to use a bank and service like Kontist, if you are not already, and you can read more about how and why Kontist is helpful when it comes to meeting your tax obligations .
The new year is always a chance to feel fresh, excited and happy to be moving forward with your business and life - but it does bring with it the stark reminder that we are always obliged by our responsibilities to our business, to our future and to our governments. It is all part and parcel. So often it can be so easy to put these obligations to the back of our mind and move forward pretending it will magically all be sorted some other way - but hopefully we have convinced you it is easy enough and well laid out enough that you can get your finances reconciled for the New Year, and start fresh yourself!