Digging Deeper: Voluntary Pension Contributions - what should freelancers know?
Last updated on Jul 2, 2020
Kate Bailey
Freelance Editor
Jun 24, 2020
Once freelancer and self employed people begin looking at retirement and pensions, they enter a world of information overload, nuanced laws and financial structures and an overall challenge in planning for an event that for many of us is twenty, thirty or even forty years away. It's a lot, so we are going to expand on our previous blogs and explore the topic of voluntary pension contributions. No doubt, money is the key and primary cause of anxiety and business function all at once before so it is pretty understandable if the retirement and pension topic is daunting or confusing for many of us - and with all the stress around us lately, is this something really we have time to worry about? Well, we say YES! It is always a good time to concern yourself with the details of your business and the security of your future both financially and holistically.
Most of the self-employed in Germany have to take care of their old-age provision themselves. Some are compulsorily insured in the statutory pension insurance. A voluntary membership can be worthwhile for the others. Firstly, it should be mentioned voluntary contributions are totally different from the Rurüp pension. What is the Rürup pension and how does it work?
The Rürup pension is a form of private pension and is based on the payment of amounts based on a contract. These amounts are used to create capital, which in turn should be increased by interest (and also by the pension provider's business). Accordingly, the sum insured is "subject of the market" - as an economist would say. What this means is that it is quite possible that your Rürup pension provider goes bankrupt - but, despite this, it does happen very rarely. Depending on the contract, you will be paid a certain amount of pension based on your deposits. The payout is then life-long, which is obviously highly secure.
As with any pension, you pay upfront to get money at the end. The interesting thing about the Rürup pension is the possibility of taxing the deposit as special expenses as well as the actual taxation of the pension itself. This too is a continuous system that changes each year in certain steps. So, back to voluntary contributions.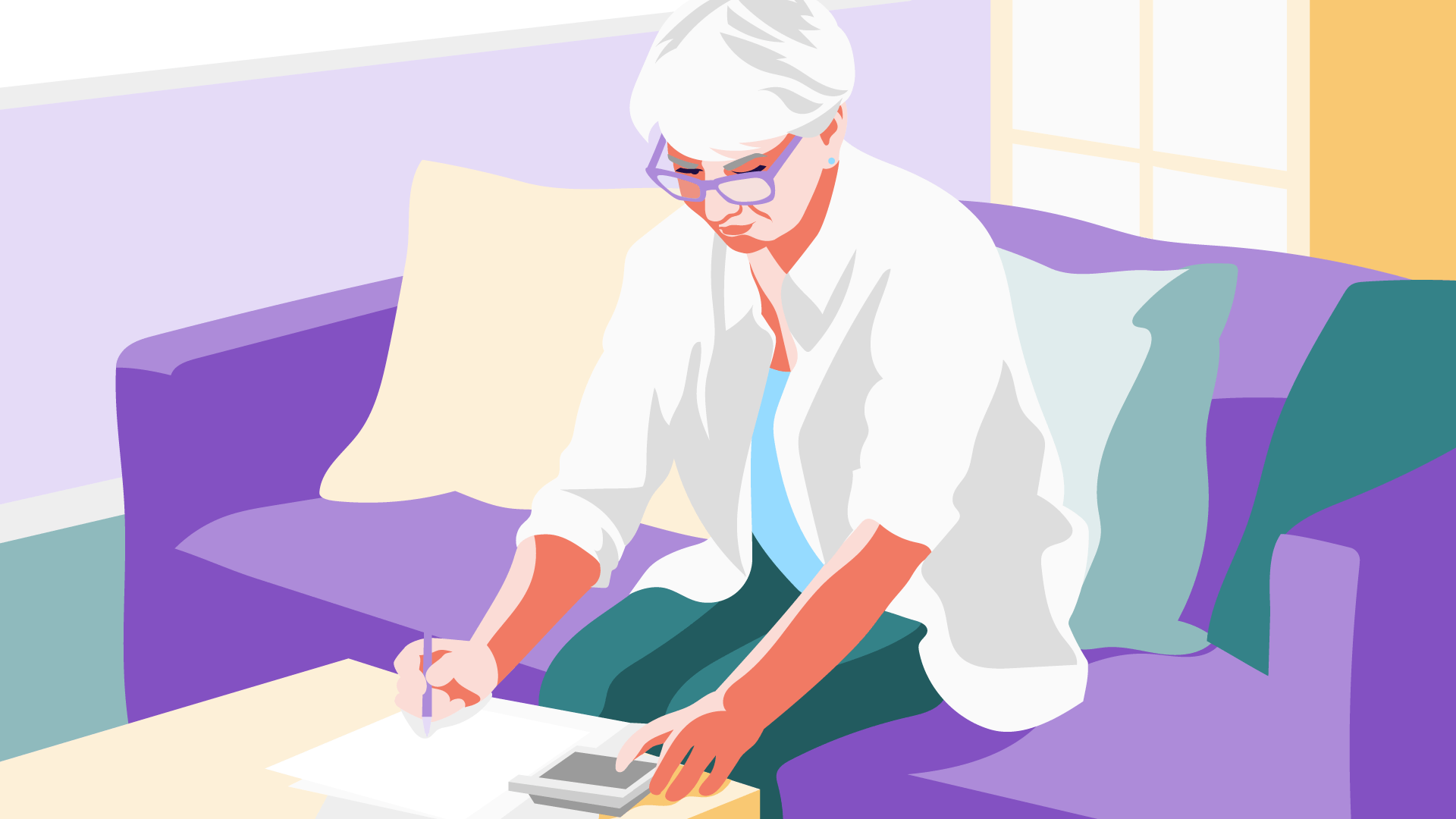 In three cases, voluntary pension payments are particularly worthwhile:
You are employed beyond the age of 50 and are considering retiring earlier. However, you want to avoid pension discounts.
You are self-employed and currently do not provide for old age. Then you should take care of basic coverage: either through voluntary contributions to the statutory pension insurance ( DRV ) or through a Rürup pension.
You are not currently covered by statutory pension insurance, but have paid in for a few years, raised children or cared for relatives and have already accumulated pension points. You are missing contribution years to be entitled to a statutory pension.
What is useful about making voluntary contributions?

Voluntary contributions are useful if you inherit or receive a large amount from severance pay or life insurance. You should carefully consider when to pay in and whether to pay the sum in one go or in part.
If you make the special payment a few years before you enter retirement early, secure your pension points in accordance with the current calculation bases for the pension. This can be worthwhile, because: If the economy continues to develop positively in the next few years, pensions will probably continue to rise. They would then have to put more money on the table to finance their pension compensation.
On the other hand, it can also make sense to spread the special payments over several years. Because you can only deduct contributions to pension insurance from the tax within certain limits: The maximum amount in 2019 is EUR 24,305 (2020: EUR 25,046), of which the tax office applies a fixed percentage (2019: 88 percent, 2020: 90 percent) . In case of doubt, get advice from the pension insurance company.
Ultimately, whether the voluntary contributions pay off from a return perspective depends on how long the insured person lives. In the event of an early death, at least the widow or widower has a higher pension. When the special payment "pays off" - i.e. when you get your (net) single contribution in the form of (net) pension payments - depends on the tax rate you have during your employment and later as a pensioner.
Example: Let us assume that you pay around 35 percent income tax during employment and 20 percent during retirement, your additional payment of 21,000 euros paid off after a good 17 years. 
OK, so specifically for freelancers and self-employed, how does it work?

There are various ways for the self-employed to acquire the right to payments from the statutory pension insurance scheme.
Voluntarily compulsory insurance


The self-employed can take out compulsory insurance voluntarily. This is called compulsory insurance upon application. They must submit the application within five years of becoming self-employed. Anyone who pays the standard contribution in 2020 will transfer around EUR 592 (West) or EUR 560 (East) per month. However, it is also possible to pay income-related contributions on request. For this, you have to prove your income with an income tax assessment. A contribution between just under 84 and 1,283 euros (as of 2020) is possible.
As a business founder, you can pay half the regular contribution in the first three years. But be careful: as long as you are self-employed, this decision cannot be reversed. You should therefore seek advice from the German Pension Insurance as to whether compulsory insurance makes sense. The advantage over voluntary contributions is that after five years of insurance, you are entitled to a disability pension in addition to survivor protection. If you apply for compulsory insurance, you are also entitled to an allowance for a Riester pension.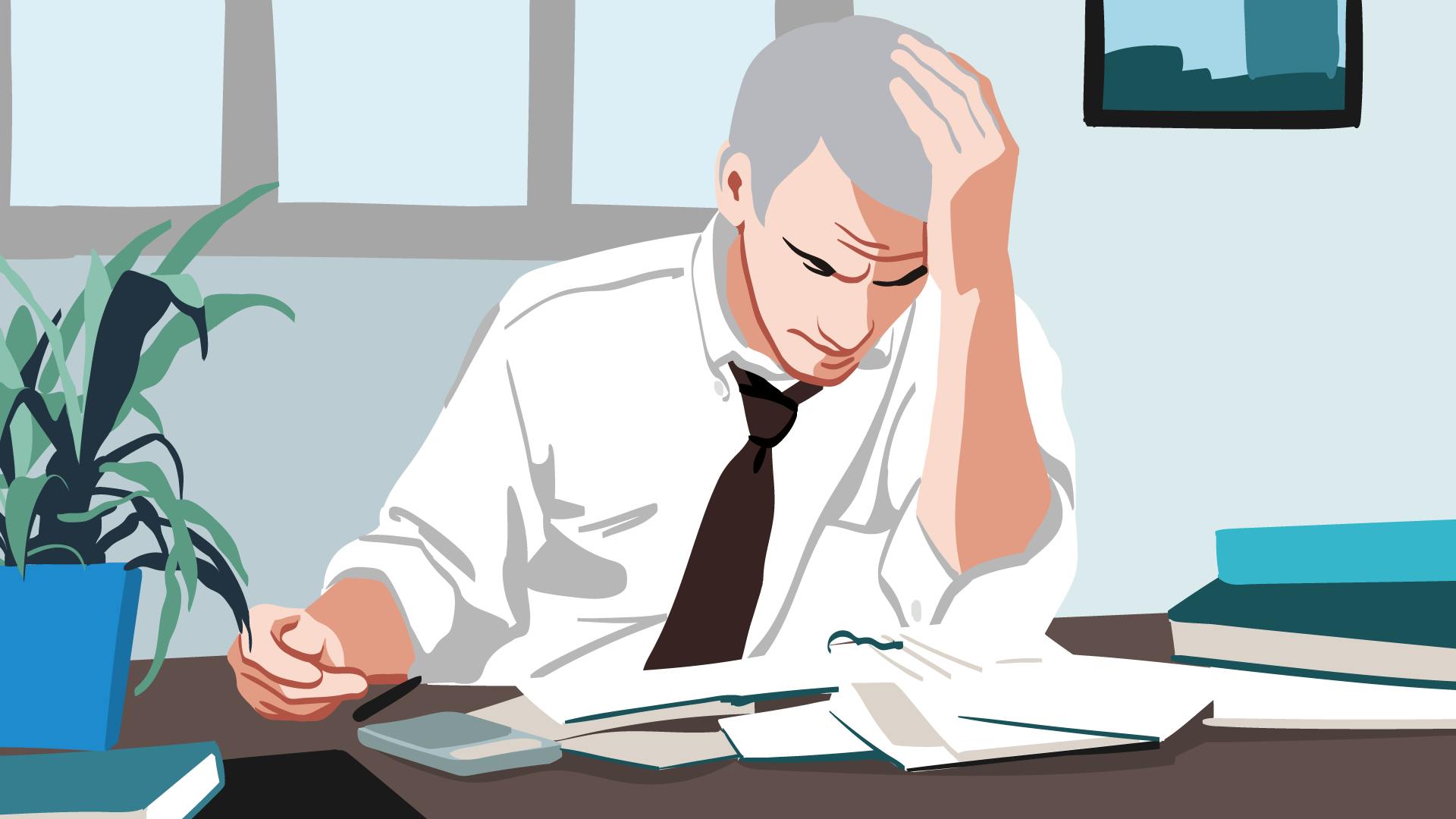 Voluntary contributions


Self-employed persons who take out voluntary pension insurance are quite flexible. You can determine the amount of your contribution yourself . The same limits apply as for the voluntarily insured: the monthly contribution may not exceed 1,283 euros and must be at least 84 euros (as of 2020). 
It is also not necessary to pay regularly. Up to twelve deposits per year are possible - the number and amount may vary. Payments can be ended or interrupted at any time. Up to March 31 of the following year it is possible to pay additional contributions. The amount of the old-age pension depends on the amount and number of contributions paid. If you want to take out voluntary insurance, all you have to do is fill out the relevant form of the pension insurance. Anyone who is at least 16 years old and lives in Germany is eligible. In addition, all German citizens who live abroad can take out voluntary insurance.
If you pay contributions for at least five years, you are entitled to an old-age pension and survivor protection. Older vintages also have the advantage that they are insured against reduced earning capacity if they meet two conditions: they must have been insured for at least five years before 1984 and have either paid up or been insured differently every month since 1984, for example through child-rearing periods.
Compulsorily insured by law
Insurance is compulsory for some self-employed. These professions therefore fall under the general rules of the statutory pension. These include:
freelance teachers and educators,
Nursing professions, such as occupational therapists, podiatrists, nurses or physiotherapists,
Sea pilots, coasters and inshore fishermen,
Craftsmen are also compulsorily insured if they are registered in the craft role and are self-employed. However, the compulsory insurance only applies for 18 years. Afterwards, craftsmen can be liberated.
How high is the pension?


How high the pension is depends largely on how often and how much you pay. Anyone who pays the current minimum contribution of just under EUR 84 to the pension insurance scheme each month for a year receives EUR 4.45 more in pension per month. The maximum contribution of 1,283 euros in old age brings about 67.50 euros (as of 2020).
Beyond developing a savings plan, pensions are the one ongoing thing we can do to secure our future financially. It can be overwhelming but rather than see it as a challenge, perhaps it can be seen as an opportunity that includes a lot of work reading and comprehending the details - and an effort that is worth it, after all - it is your future, your work and your business. May we all realise our retirement dreams - no matter how grand or simple they may be. We hope this deeper dive brought to light some of the nuances of voluntary contributions.