About Kontist - test
Learn about our team, our mission and how it all started.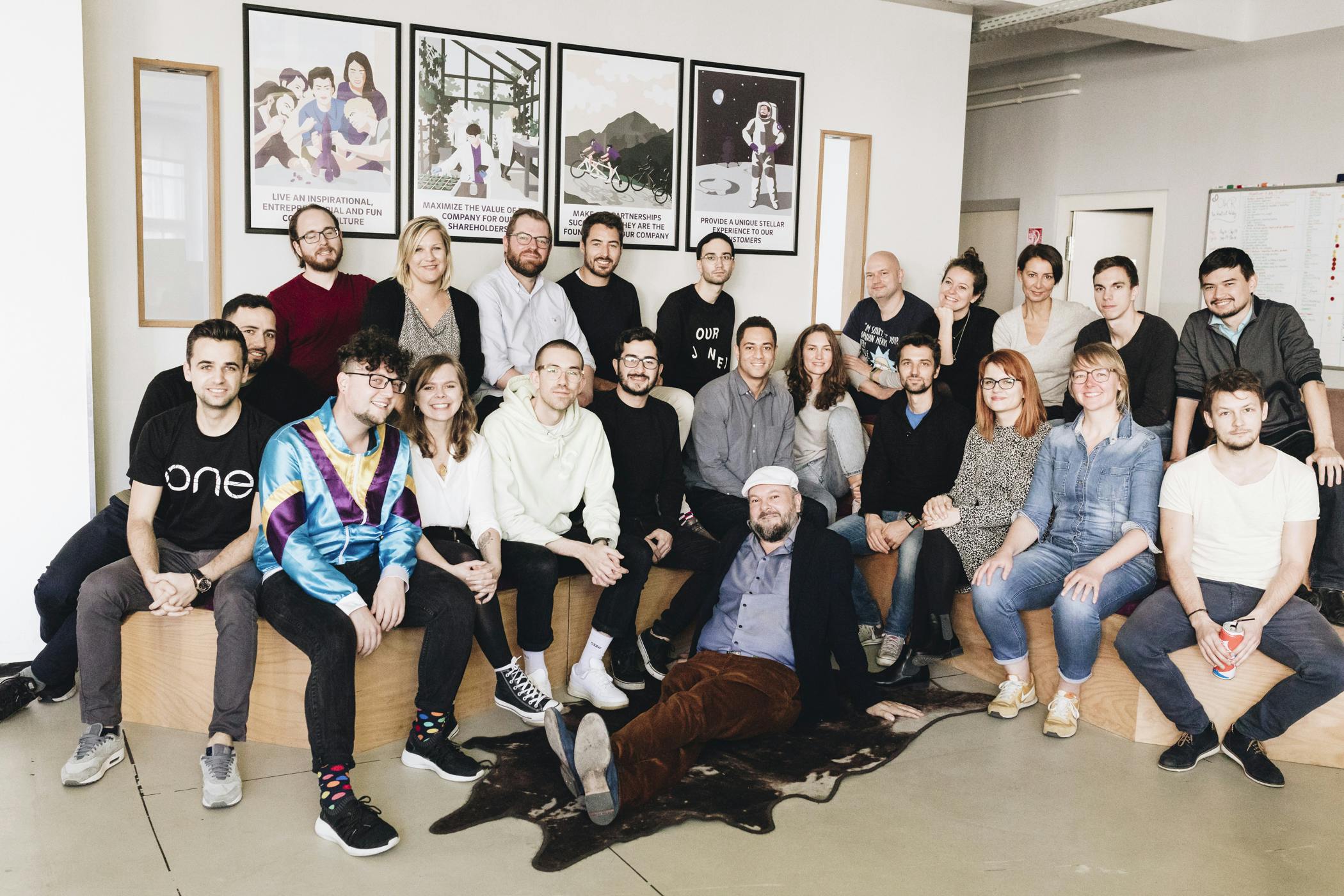 Our team is growing
Shape the future of banking
How it started
Kontist is not one of those flash in the pan ideas...
Kontist is the solution to a very tangible problem: there are no banking products specifically tailored to the needs of freelancers in Germany.
Our team is made up of current and former freelancers who have experienced first-hand how badly prepared traditional banks are to help the self-employed. As freelancers, we want banking products that focus on our needs and help us better organize our finances.
This was exactly the feedback our CEO Chris heard from the growing freelance community in Germany at his last company Debitoor, an accounting software for SMEs and freelancers.
However, Chris' subsequent attempts to convince traditional banks to develop products for the self-employed fell on deaf ears. Inspired and motivated by the idea, he assembled a team of current and former freelancers from all over the world to create the first banking solution exclusively for the self-employed.
When I was a freelancer, I had trouble with traditional banks who did not understand me because I was not a traditional employee.
- Chris, CEO
Our mission
We believe freelancers shape the future of work, challenging traditional company structures and combining flexibility and individuality to create successful businesses. However, there are still a lot of obstacles freelancers face, especially when it comes to their finances. This is where Kontist comes in with a bank account exclusively for freelancers that understands you and helps you stay on top of your finances.
Our manifesto
More people than ever before are joining the ranks of the self-employed. We believe this is the start of a revolution that will change how we work and live, allowing us to be happier, more creative and flexible, while allowng us to spend our time working on things we're passionate about.
Kontist is built to support the needs of freelancers. We bring our experiences as freelancers to the work we do every day, and combine it with our expertise in banking, technology and adminstration to build products for freelancers everywhere.
It should be as easy to be self-employed as it is to be a full-time employee.
Our business bank account for freelancers reduces the obstacles freelancers encounter at tradtional banks.
By focusing on freelancers and the self-employed, we offer tailored services that address the pressing, and unique needs freelancers face.
With technology, we will automate and reduce administrative tasks, ensuring that your time can be spent on more pressing matters.
Kontist makes it easier to run your business, whether it's helping you know where you stand financially, automating owed tax and VAT, or helping you save for your pension.
Kontist doesn't stop with a business account, but supports your whole business, providing easily understandable and flexible offers tailored to the specific needs of the self-employed.
Kontist is not complete yet. It is a product, that will grow and change with the needs of the freelancers it serves, which is where you come in. In order to build the best possible product, we want to get to know you, your business and your current challenges, so we can incorporate them into the solutions we build for freelancers everywhere.