Self-employment
Challenges of Being a Freelancer in Germany
Last updated on Feb 21, 2020
Challenges of Being a Freelancer in Germany
Let's just say first, welcome to this beautifully cloudy country! You must be thrilled to build a new chapter of your life and also nervous at the same time about what's coming on your way. For most of you, moving to another country is not something you often do. When I moved to Berlin from Tokyo I was on a working holiday visa, which allowed me to work, study, or literally enjoy a whole year doing whatever I wished to do. But personally, since I didn't have enough savings to just drink beers and relax for 365 days, I had to find a job. At that time, I had (and still have) some back up plans, one of which was to work for Japanese companies translating official documents and the like. However, there are some reasons that I have to find some jobs as a freelancer (or clients if you are aiming to become self-employed here in Germany.) I will explain why later on below. I know for a fact that there are a lot of people wanting to move to Germany and make a living as a freelancer here. First things first, whether you are a freelancer/self-employed or not, you need a bed to sleep in. That may go without saying but it is, in fact, quite a task to even find a temporary room or flat. It's simply because Germany (especially Berlin) has come into the spotlight for loads of foreigners attracted by its animated city vibes and lots of startup companies.
Before Applying for a Visa
Registration after Registration
One of the mandatory steps you have to take when you move here, is within 14 days of your arrival, you are asked to register yourself as a resident in the country. This "Anmeldung"(address registration) plays a big role for everything in your new life. Of course you will need a phone, bank account and other things at some point but to do so you will, without fail, need proof of an official residence. Not to say that this has to be your permanent address. Some say you could even use a hotel address.
First, you have to obtain a "Steuernummer", a tax number for a freelancer. To get this number, you have to force your body to head to a tax office called "finanzamt". After you apply for it, they will send you a letter with some numbers on it. That's what it's called "Steuernummer". If/when you are hired by a German company, this is the one you have to provide. Just FYI, after applying for Anmeldung, you will get a letter delivered to your registered address. In the letter you will find a number called "Identifikationsnummer". Do not be fooled. This is not the one you are looking for. ("Identifikationsnummer" is given to every person in the country whether they work or not.) I know, numbers, numbers and more numbers. I have never been a numbers person so this was quite the nightmare for me for some time.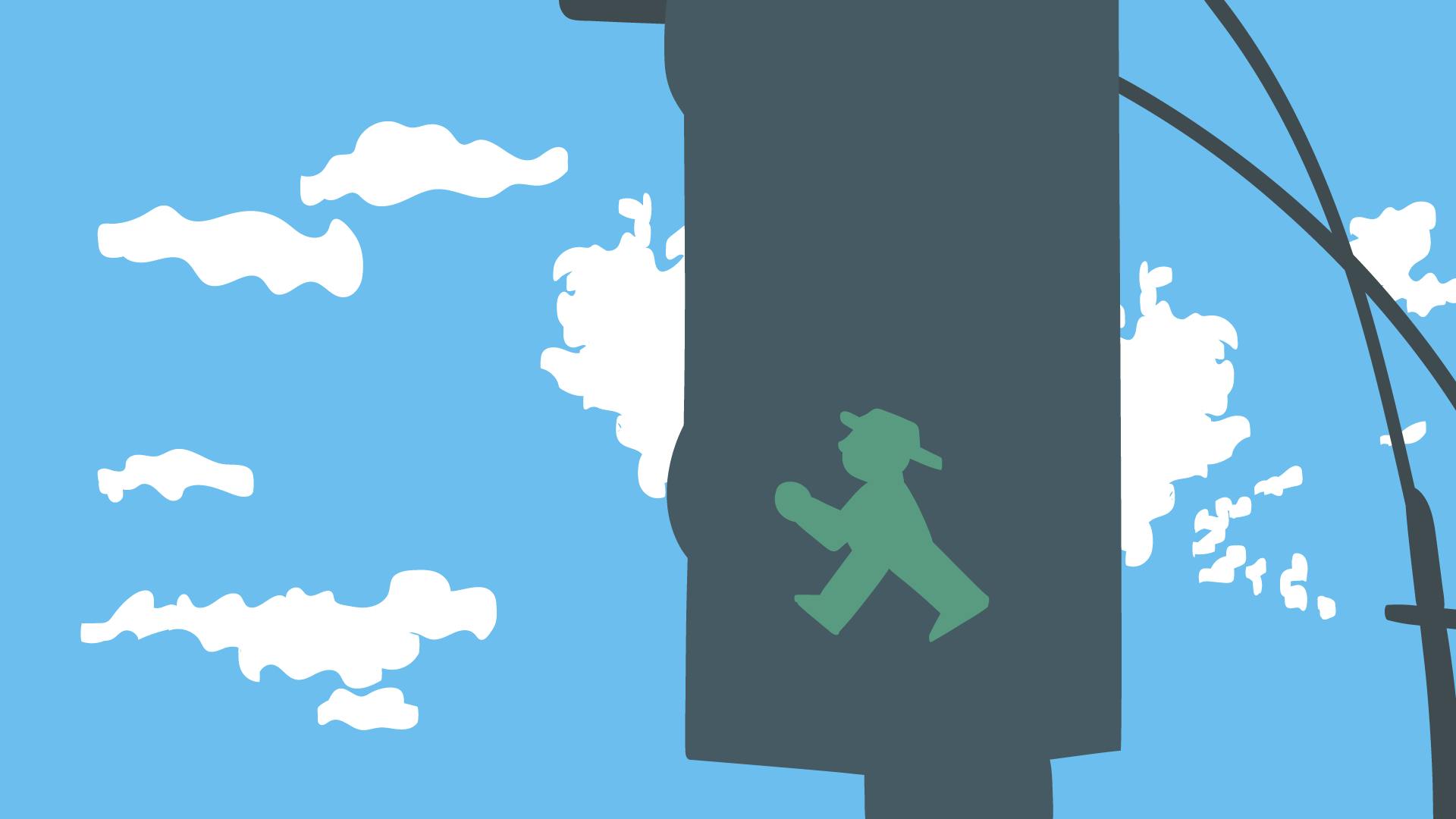 When in Rome…
As I mentioned, if/when you are hired by a German company, you need to provide a freelancer tax number. Yes, I said "if". Personally, this was by far the biggest wall I was faced with. Berlin is internationally famous for how many startup companies have been popping up and you would be really surprised by the fact that lots of them have open positions on a daily basis. But yes, you're right. I can hear you grumbling. That doesn't mean you can nab one easily.
But there is always something that you can do. From where I come from, having connection is useless when it comes to finding a job. However, here is completely different. A reference makes a great impression on a company. Also, personally I never thought a CV and a cover letter were more important than anything else. In Germany however, it's imperative to have a polished CV and cover letter. It pays to do a little research on the German way of doing this. Your application could end up in the trash, otherwise.
Do your thing, not your taxes
Get connected
Meetups are happening on every corner in the city and some of them are for startup companies literally searching for new people to share their ideas with. Even the social media sites where you use to post your greatest selfies could be your secret weapon. Sometimes advertising yourself in on a job search page can be the most effective and the quickest way to find a job.
Do not underestimate yourself
Some people think that it's better to lower your rate to find a job easily. But it's not that simple. What's not that simple is that your skill and your experience can't/shouldn't be estimated by yourself. In many cases, what you have to offer may be more valuable to someone than you think it is. And secondly, a company would get suspicious about your work. "Such a low rate.. is this person that incompetent? Your rate shows your value. Chin up. Shoulders back. Do not underestimate yourself.
Not having much experience in any one particular industry, I wasn't really confident and was losing motivation day by day, especially after getting rejected by tons of companies for this reason or another. So hoping that you don't have to go through what I had experienced, listen carefully and try anything that you think would be a good step. Keeping an open mind is key.
Time is money?
Time management is very important. Also things here take time. It's not unusual to get a reply from a company after two weeks saying that you have proceeded to the next round. You have to be patient. But that doesn't mean you don't have to do anything in the meantime. I know the vortex that is YouTube may be calling you but resist. You have the power. Resist! From my experience, I got messages back from companies if I sent a follow-up message just as a friendly reminder of my interest and passion. Additionally, you can get more insight into the company by following them on social media.
How to Apply for a Visa
Mainly freelancers here are basically categorized in two groups; those who are currently on another visa/permit but applying for a freelance visa, and those who are now on working holiday visas. Since a working holiday visa allows you to stay here for up to 365 days, as long as you want to make a living here more than one year as a freelancer, you have to apply for a freelance visa at some point. And yes, it is quite a hassle. Apart from all those documents you need to provide, you may find that things don't go the way you want them to. I heard so many people complaining about how long they have to wait to process just one thing, or if you are not familiar with the language, you might have a hard time just to understand what people at immigration are asking for. But be patient, things will turn around. So just to be prepared, here are the things you may encounter.
Applying for a visa
As you may know, you can find some information on how to apply for the visa online. Although you can find what you'll need to take with you on the official website and you think you have prepared them without any missing documents, it is always nerve-racking when going to the immigration office.
Quite a lot of freelancers who have gone through this experience say that they were required to provide extra documents not stated on the website. So, they ended up coming to the immigration office twice or more times. You have to prove not only that you have enough savings, but also that you have already planned your financial plan and references from your German companies. Simply put, the more connections you have with local companies or persons, the better off you are. This is so easy to say, but probably the most difficult and stressful to carry out.
And on a side note, it's totally up to the person that you are talking to at immigration on the day you are applying. Some are smiley, others of course are not. But don't let them ruin your day. Think positively. You know, things will turn around.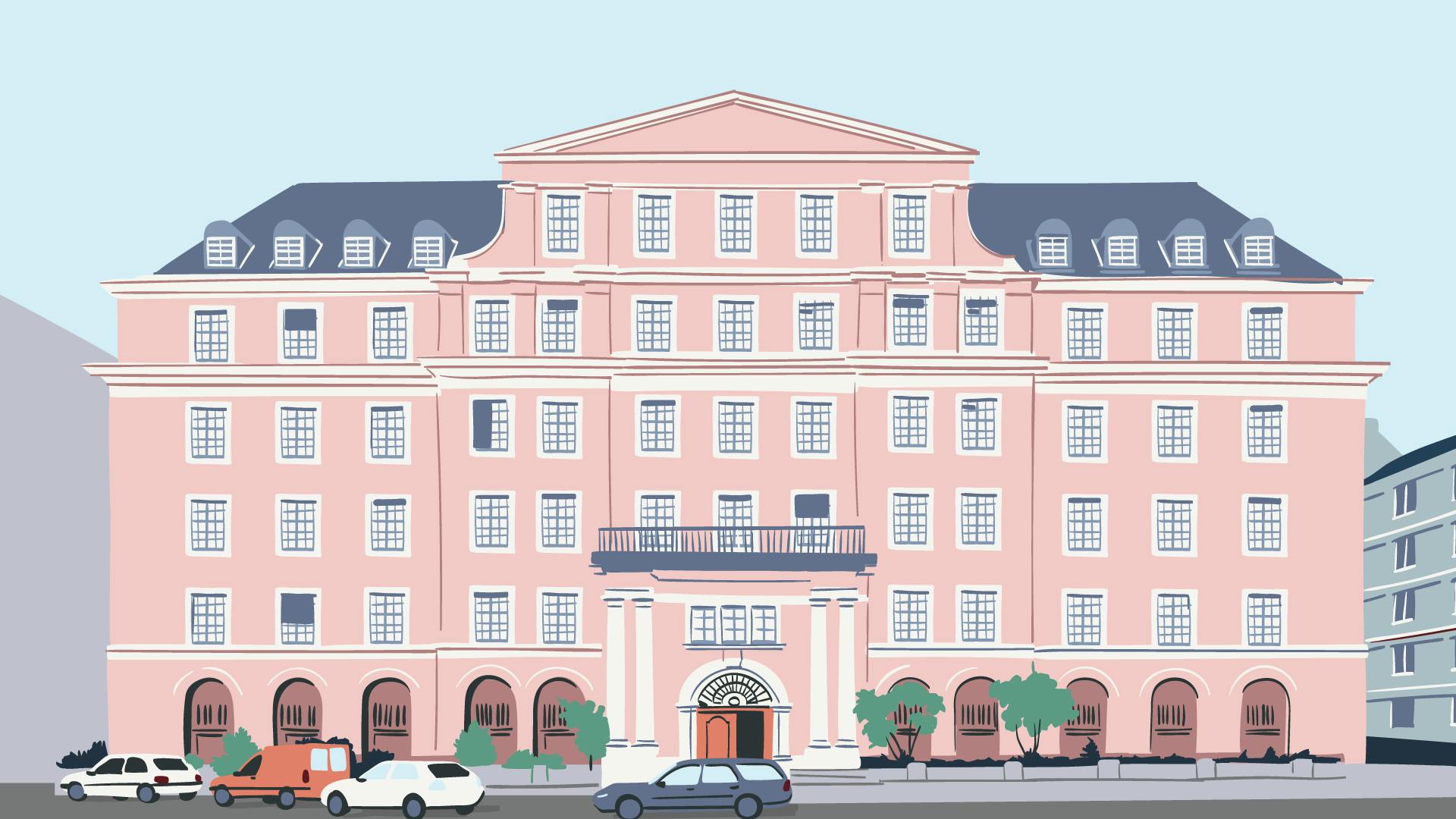 Cover your hide
If you are on a working holiday visa, I suppose you've already got your health insurance covered since it's one of the mandatory documents to provide when applying for the visa. Those who are not, you can't avoid this step. And not all the insurance companies are acceptable for freelancers to apply for a visas. In other words, you have to know which insurance companies are recognized.
Lower your tax and enhance your skills
As you might know already, when it comes to tax, Germans pay through nose. Those perks come at a price. The maximum income tax rate is 45% plus solidarity surplus charge of 5.5% on income tax. So the combined maximum rate is 47.5%. However, the tax burden on lower or average income is negligible. In addition, German tax law is less strict concerning the deduction of income related expenses. In other words, Germany allows a variety of deductions that can lower taxable income. You could easily get some information on the website or even from people in the same situation.
On the day you are applying at immigration you will have to prove that you will contribute to the society. Basically they want to make sure that you will pay your taxes.
Because you don't belong to a company, of course you have to deal with all the tax related documents, such as tax return, on your own. This could end up being a massive headache if you are not good at handling numbers, like myself, but you can always ask for help from friends or professionals. Think this way - sure it's a pain but it'll all be worth it when you are working in your own space, at your own pace.
There may be times when you think the hurdles of the job search are simply not worth the trouble but there is always a way. One day you'll turn a corner and start meeting people offering you help and eventually you'll find those who are looking for your potential. One last time, keep this in mind - things WILL turn around.
Guest Author: Masahide Imanari